Roots, Kashmir, Jasim and the Pindi Boys and Badnaam make the shortlist.
Pepsi Battle of the Bands, the resurrected music competition that made its inaugural appearance in 2002 and is back again in 2017, albeit with a different team and the same mission – to highlight emerging bands – returned with a new episode this past weekend.
Counting Faisal Rafi as producer, the BOTB team includes music industry insiders like Ahsan Bari, Quaid Ahmed and Faisal Baig on its audio/music/creative team, and Atif Aslam, Meesha Shafi, Fawad Khan and Shahi Hasan, on its judging panel.
Presently on episode four, it was perhaps the most important episode to emerge from the season so far, since its theme was originality.
All six bands competing for the top prize had to present an original song to survive the second knockout round. Some managed to make a mark with great flair while others had to be eliminated.
Making a guest appearance, singer-songwriter Sara Haider opened the episode and sang a song called 'Zindagi'.
As for the bands, Kashmir, the music outfit who stole the limelight in episode three with a moving rendition of Aamir Zaki's 'Mera Pyar' presented a psychedelic creation called 'Buddha Baba' and managed to stand their ground.
Karachi-based music outfit, Darvesh, who covered a Sounds of Kolachi creation in the previous episode, presented an experimental, fusion-y, blistering track called 'Sadaye Darvesh', and managed to pick up mixed reviews from the judges.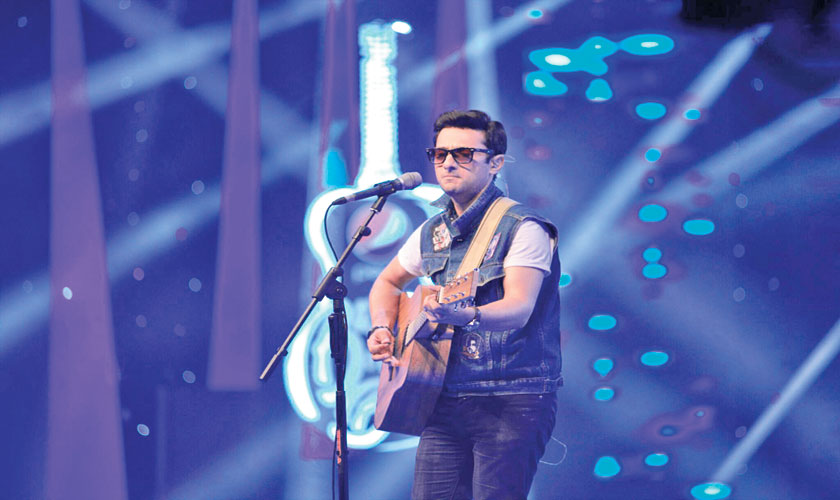 Jasim and the Pindi Boys delivered a groovy original called 'Korina' that won over all the judges while Roots presented a song called 'Khirkiyaan'.
Badnaam's original was called 'Khwaja Ki Deewani and fan favourite Madlock too held their ground with an original composition called 'Kab Hoga'. Within the amateur bands label, all these acts fit in.
Though flawed and far from perfect, the bands are getting marginally better, particularly as performers, as time goes by. The ones who have managed to make it to the next round include Roots, Kashmir, Jasim and the Pindi Boys, and Badnaam.
On a concluding note, it must be said that while the judges remain supportive, which is a good thing, the critique feels enveloped in a sameness that is persisting since the pilot episode and one would love to hear expansive views in its place.