CINEMASCOPE
The acclaimed director reveals the unexecuted wild ideas he had for his war drama.
Christopher Nolan keeps setting the benchmark higher and higher with each and every film. He first set the pace with The Dark Knight, upped it with Inception, perfected his craft with Interstellar, and then finally blew us away with Dunkirk. With every film, Nolan has introduced cinema-lovers to something new.
With Dunkirk, Nolan proved that he could create brilliant cinema with almost zero dialogues. The war epic narrates the story of the mass evacuation of English and French troops that took place during the Second World War. What could have easily been a brilliant silent film was almost about to be one, according to a conversation between Nolan and his brother Jonathan that has been published along with Dunkirk's screenplay.
According to The Hollywood Reporter, the director's brother has interviewed him and has gotten Nolan to admit that he almost decided to shoot the film without a script. "I got to a point where I understood the scope and movement and the history of what I wanted the film to address, because it's very simple geography," Nolan said.
"I said, 'I don't want a script. Because I just want to show it,' it's almost like I want to just stage it. And film it," the director added.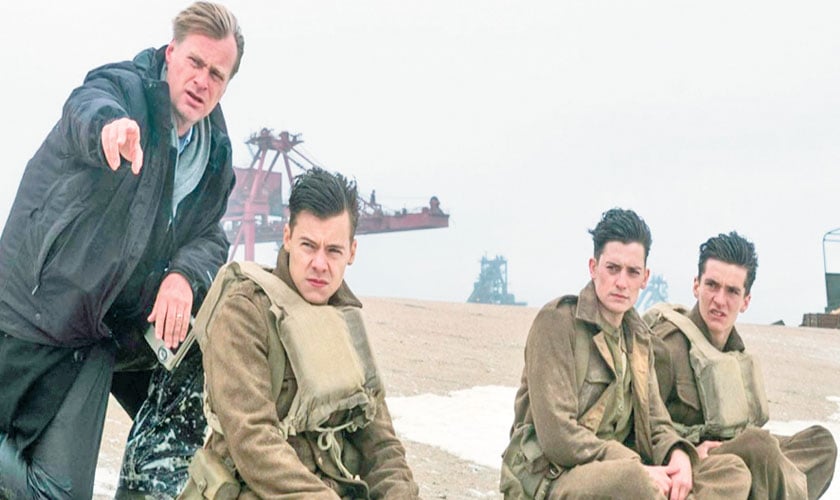 Director Christopher Nolan almost considered shooting Dunkirk without a script.
For someone who has written films like Inception and Interstellar, a minimalist approach seems unnatural. But Nolan felt that he wanted to try something new. "I felt like I'd kind of mastered that form," Nolan says in regard to films driven emotionally by dialogue.
However, his wife, Emma Thomas, who is often the producer of his films, quickly gave Nolan a reality check. "Emma looked at me like I was a bit crazy and was like, okay, that's not really gonna work," Nolan recounted. He conceded.
As much as we loved Dunkirk, we would love to see Nolan return to his usual style of storytelling. "I will be coming back to dialogue," said the director on a concluding note.