The teasers of Baaghi, upcoming Qandeel Baloch TV biopic, is generating mixed reviews. Instep takes a look.
A TV biopic on social media sensation Qandeel Baloch has been in the works for quite some time now. Since the news broke a couple of months ago, it has caused a stir on social media. Given that Baloch was not someone people openly admired, there has been opposition against the idea of making a biopic on such a controversial figure. Though it is true to an extent, one cannot deny the importance of highlighting the prevalent issue of honour killings that took Baloch's life last year.
"Baaghi is a work of art depicting the life and struggles of a woman who rebelled against the norms of her society," Nina Kashif, producer of the upcoming biopic, told Instep. "The story has been supported by real life instances of a well known renegade, which has been skillfully re-enacted by a very talented Saba Qamar. We hope the drama has a positive impact on our audience."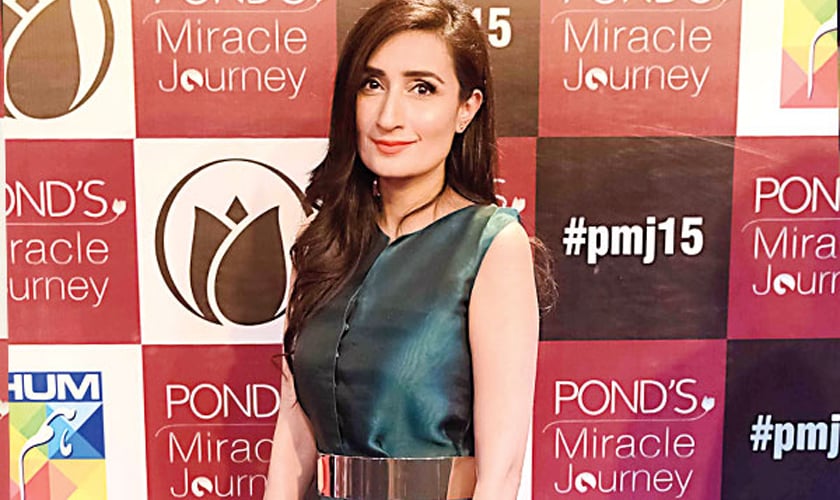 Nina Kashif, producer of the upcoming Qandeel Baloch TV biopic states, "Critics need to see the drama before commenting on it."
Starring Saba Qamar as Qandeel Baloch, the play has an all star cast including Ali Kazmi, Osman Khalid Butt, Sarmad Khoosat, Khalid Malik and many more. The teasers of the biopic have started coming out and one can see that Qamar has pulled off Qandeel's role really well including her mannerisms. According to what we know about other characters so far, Kazmi will be playing a man who has a strong influence on her life while Malik is "someone who is there for her."
In a conversation with Instep, Malik revealed, "I play her confidant, her good friend who she meets in the big world of showbiz after she transitions to the city."
Speaking about reviews coming in after the launch of promos post Eid ul Fitr, Malik shared, "The reviews are mixed. Some are excited while some are a little confused over why this is happening. The play is twofold actually. First, it brings home the point that you can't just kill someone in the name of honour and secondly, it tells the story of a lot of young women in Pakistan who never come to fore since they aren't as prolific as Qandeel. Besides, Baaghi will also highlight what opportunities we have in Pakistan for those who want to get into showbiz and if there are any training centers for such people."
Aside from Kazmi and Malik, Khoosat and Butt will also play a pivotal role in Qamar's life in the play. Sarmad Khoosat seems to be essaying the role of Qamar's brother in Baaghi as we can gauge from the teasers while there is still a question mark on how Osman Khalid Butt is associated with her.
Baaghi has attracted mixed reactions from viewers and a lot of people feel that instead of a biopic on Qandeel Baloch, the producers should have taken up influential figures like the late Junaid Jamshed, Amjad Sabri or Abdul Sattar Edhi.
Reflecting on the issue, producer Nina Kashif said, "People will criticize anyway. I think critics need to see the drama before commenting on it. It's not exactly a biopic; the word was coined before the project finally took shape."
We hope the project focuses on the subject of honour killings and other relevant issues, as the producer claims, instead of merely sensationalizing it.
Baaghi will go on air later this month.