cricketFEVER
The HBL-PSL opening ceremony was fiery on ground and just as high octane in the VIP booths where Pakistan's top stars turned up to support Pakistan.
It was indeed an extremely proud moment for Pakistan when the HBL PSL 2017 commenced with a bang in Dubai. The ceremony was attended by thousands of passionate cricket fans and many of the biggest names of Pakistan's entertainment industry had flown in to support their respective teams. Jamaican singer Shaggy took the stage, which later saw Shehzad Roy and Ali Zafar belting out their PSL anthems as well as other classic hits. The sheer magnitude of this achievement was made more obvious when UAE's Minister of culture, Sheikh Mubarak bin Zayed al Nahyan, took the stage to welcome everyone and praised the efforts and contributions of Pakistanis in helping UAE. "Pakistan Super League is a testimony of the strong bond between the countries," he added. Therefore when Islamabad United and Peshawar Zalmi came out for the league's first match of the season, an unparalleled rush of adrenaline and energy reverberated across the jam-packed stadium. People were feeling excited, entertained and also extremely hopeful after a very long time. Naturally, so were our stars. Here's what they had to say…
Ali Zafar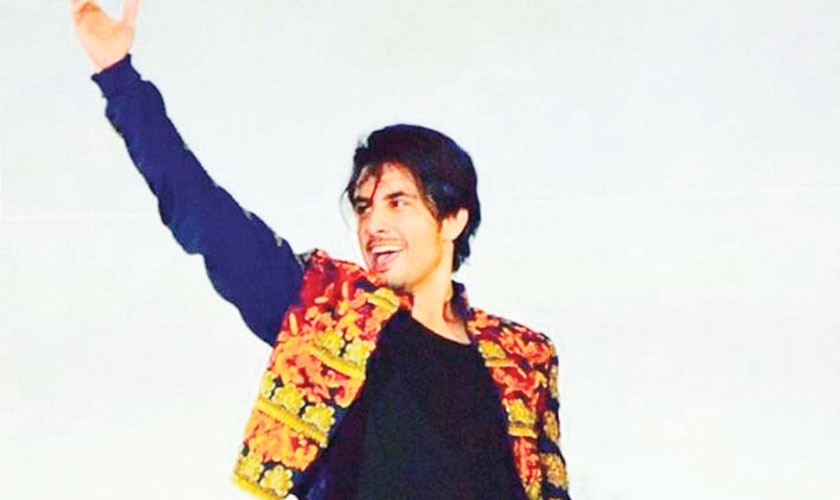 One of Pakistan's most loved celebrities, Ali Zafar shook the stadium with his powerful performance as he took the stage and danced to 'Ab Khel Jamay Ga,' the official PSL anthem that has been on everyone's mind since it first came out.
"The spirits, the energy and the vibe was just another level altogether. As the tournament grows, Pakistan will grow. Also, the fact that the tournament is coming to Lahore is a huge deal as well."
Shehzad Roy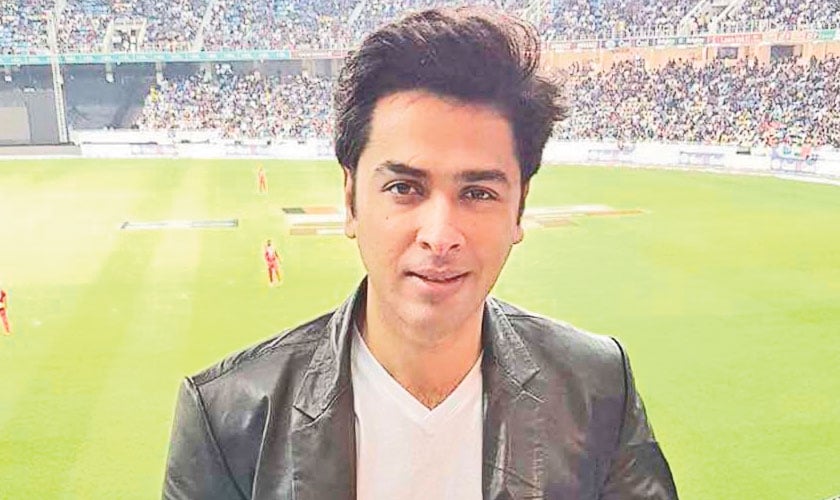 Shehzad Roy is responsible for creating not one, but two songs for PSL this year. One is for the tournament and the other song has been for Karachi Kings. How does music help making the PSL successful? "Music is a powerful medium to spread the word."
Speaking about his live performance in front of such a massive crowd, Roy shared that he felt really proud and emotional while performing. "All this should be happening in Pakistan. What fantastic energy, what a fantastic crowd. I really hope to see all this happen in Pakistan one day."
Shaan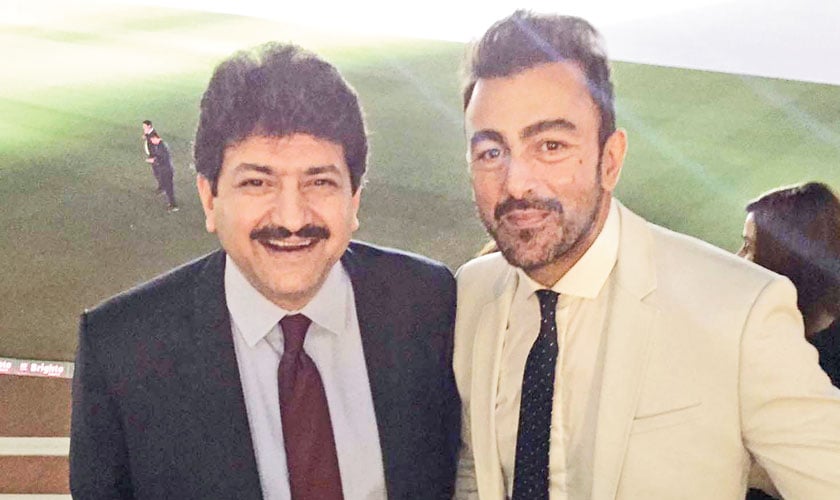 It feels like it has been too long since we last saw Shaan (seen here with senior journalist Hamid Mir) on the big screen but the actor, in Dubai to support Lahore Qalandar, shared that his upcoming cinematic outings, Arth 2 and Zaraar, would be released soon. "We're done shooting Arth (2). The final editing is happening nowadays. We are left with two spells of shooting for Zarrar, one in Lahore and the other in Bulgaria."
Momina Mustehsan
Momina Mustehsan also came to support Islamabad United as she has also sung the official anthem for the team. "I really think our tagline 'Cricket Joray Pakistan' really means a lot because it does bring the whole nation together. Whatever team we support, we're still together here and trying to celebrate the sport. This is my favourite thing about PSL."
Mehwish Hayat & Bilal Ashraf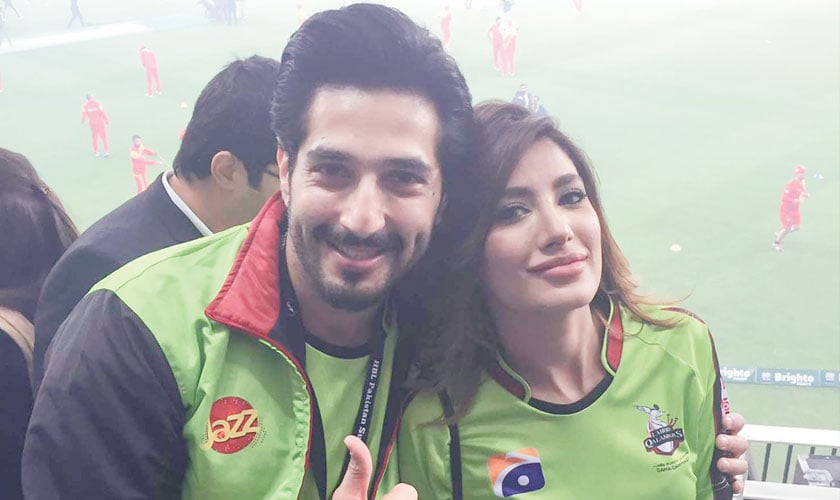 Seen taking selfie after selfie with enthusiastic fans, Lahore Qalandar's brand ambassador Mehwish Hayat was all set to represent her team. "This is my first PSL and the vibe is incredible!" she shared excitedly. Hayat also had news for us regarding when we'll be seeing her on the big screen. "I'm extremely excited for my film Punjab Nai Jaungi. The shooting has ended and it's should be ready for an Eid ul Azha release."
Another brand ambassador for Lahore Qalandar, Bilal Ashraf has been busy juggling two films, Rangreza and Yalghaar. "It's a big, big year for me. I have two films coming out this year," he revealed. Ashraf also shared his sentiments about the PSL tournament. "It feels unreal. Pakistan is being projected in the best way possible and I'm very humbled that I've been chosen to represent Lahore Qalandars, sharing the platform with these amazing players. Inshaallah, Lahore jeetay ga!"
Fawad Khan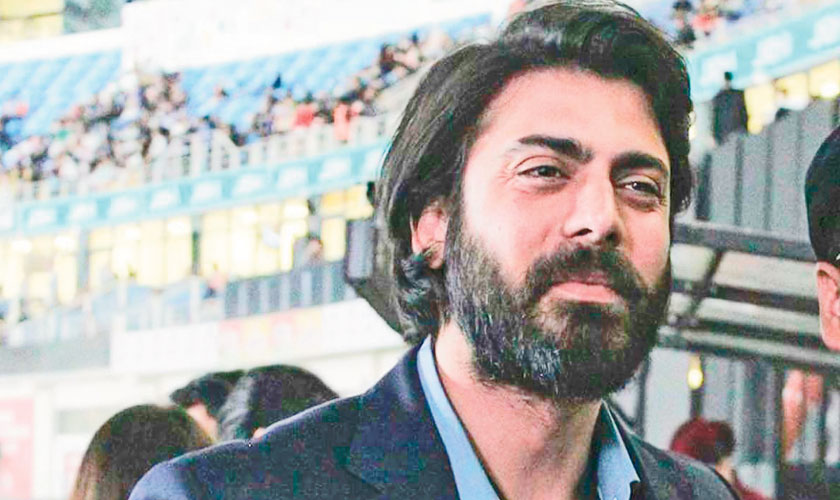 Fawad Khan, who's extremely low key these days, made a rare appearance to support team Pakistan (also Islamabad United) at the PSL opening and he was the man of the moment as excited fans (including the Qatar Airways crew) were lined up for photographs.
"Hum boltay nahin hain, kar detay hain," Fawad replied cheekily when we asked him what was happening. As enigmatic as ever, he was tight lipped about Maula Jutt except confirming that it will be the biggest spectacle to release from Pakistan, ever.