InstepPREVIEW
Starring Imran Abbas and Sadia Khan, popular drama serial Khuda Aur Mohabbat
comes back to TV screens with a second season.
Following the success of Khuda Aur Mohabbat's first season (2011) featuring Imran Abbas and Sadia Khan in lead roles, the play's producers are all set for the upcoming second season of the drama serial which will air on Geo TV on Saturday, October 29 (tomorrow). Season two will begin with a recap of the first, from where the story will move further. It has been shot in Lahore and the USA.
Khuda Aur Mohabbat is an adaptation of Hashim Nadeem's bestseller novel with the same name and was one of the most popular TV serials running on television when it first aired in 2011. Directed by Anjum Shahzad, the play revolves around the story of a very religious girl, Imaan (played by Khan) and an extremely rich boy, Hammad (played by Abbas) who fall in love with each other. The play offers a unique take on love, unlike many other love tales that dominate our dramas.
Abbas and Khan, who will reprise their roles in the second season, have re-shot the serial and both of them claim that it is technically better and more detailed this time.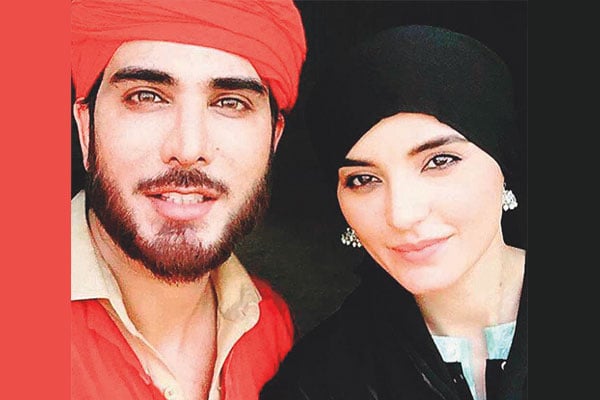 Imran Abbas and Sadia Khan will be returning as Hammad and Imaan in the second season.
"We had to outdo our previous work because that was already a huge hit," Abbas noted in a conversation with Instep. "The acting, the presentation and the overall feel is better this time, compared to the first season. The second season has more episodes too."
Khan agreed with her costar in the assertion that the play has been shot very well this time since a lot of things were not easily accessible five years back. "The lights, camera as well as the locations are better this time," she asserted.
Khuda Aur Mohabbat was very popular amongst the masses. According to both Abbas and Khan, people had been asking them about the second season all these years.
"Whenever I post anything on my social media accounts, people ask about Khuda Aur Mohabbat," Khan shared, while Abbas added, "There has not been a single day when someone has not asked me about the play." He noted, "It is the most awaited sequel in the history of Pakistani television. I have never seen so much madness amongst viewers for any other serial, at home or abroad. The play is very close to everybody's heart and I feel so honoured that we have done it again."
Abbas is playing the male protagonist, Hammad, who comes from a very rich family. "He is a spoiled brat who doesn't believe in love," he said.
"He gets attracted to Imaan because he finds her very different from other girls that he sees around him. He is very kind and generous, unlike his family where everyone is materialistic. When he falls in love with this girl, he leaves his house and goes through a transformation in his personality."
Talking about the play, he maintained that it is not a regular, clichéd project and tackles a very "strong subject". He said, "Khuda Aur Mohabbat is about this boy and girl who have a very strong connection that eventually transforms into ishq-e-haqiqi."
Khan is playing the role of a very religious girl, Imaan, whose father Moulvi Aleemuddin (played by Firdous Jamal) is an Imam in a mosque and also teaches Quran to the children of the vicinity. "Imaan is a religious girl. When she finds out that a guy is in love with her, she tries to stay away from him because of her family background and her father's reputation but somehow ends up getting involved with the guy. Given the sharp contrast between their social backgrounds, the two can't be together and from there the play follows their struggle."
Directed by Syed Ali Raza (Usama), Khuda Aur Mohabbat season two will see a relatively new cast (except for the lead actors); Firdous Jamal, who previously played the role of Hammad's father, will essay the role of Imaan's father this time. The rest of the cast includes Usman Peerzada, Hifza Rashid, Kubra Khan and Humayun Ashraf, amongst others.
While the first season of Khuda Aur Mohabbat was a big success, it is yet to be seen if season two lives up to the viewers' expectations. We will find out after the first few episodes.