TVTalk
A handful of TV plays for your consideration.
Television remains a popular source of entertainment for scores of individuals, at home and abroad. In Pakistan, for instance, television serials play a significant role because cinema is just beginning to find itself after a long gap. Pakistani TV plays, miles ahead of their Indian counterparts, have a strong following and a shelf life and don't go on endlessly, which is why they're easy to follow. So here then is a list of some serials that should appeal to those of us who follow television regularly.
Thoda Sa Aasmaan
Thoda Sa Aasmaan, an adaptation of renowned writer Umera Ahmed's novel of the same name, centers on the lives of multiple women belonging to different social backgrounds and their individual struggles.
Starring veteran actress Zeba Bakhtiar, the talented Yasra Rizvi, Ushna Shah of Bashar Momin fame among others, Thoda Sa Aasmaan mirrors society's hypocritical values in a manner that is simple and relatable. Depicting life and its many complexities, the play is a close examination of issues that are central to us as a society.
You can find it on Geo TV, every Saturday at 8: 00 pm.
Noor-e-Zindagi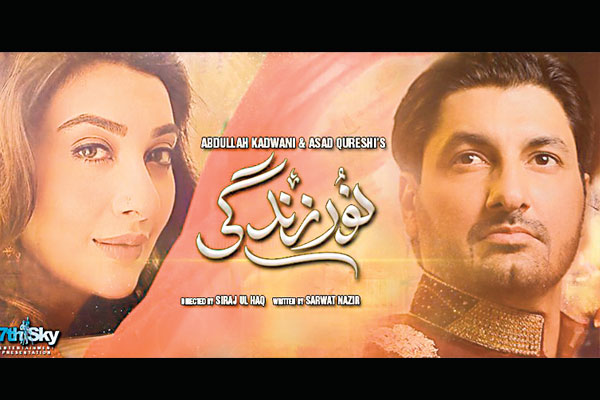 Starring Ayesha Khan, who is enjoying a resurgence in fan following and popularity after starring in TV serial Mann Mayal as Jeena, Noor-e-Zindagi looks all set to tell a story that is both different and consequently engaging. The relatively new series chronicles the story of a couple whose lack of compatibility is a reflection on class warfare that is all too common in Pakistan. Syed Jibran stars as Saleem, a grocery shop owner while Ayesha Khan essays Noor Jehan, an educated young woman whose life undergoes a transformation as she is paired with Saleem.
As the play unravels, we learn that Saleem's father has passed away which forces him to quit his studies and support the family. Saleem is very dominating and forces his views on his family. His mother, however, wants to pair him off with an educated girl so she can change his ways. Whether it actually happens remains to be seen.
Marzi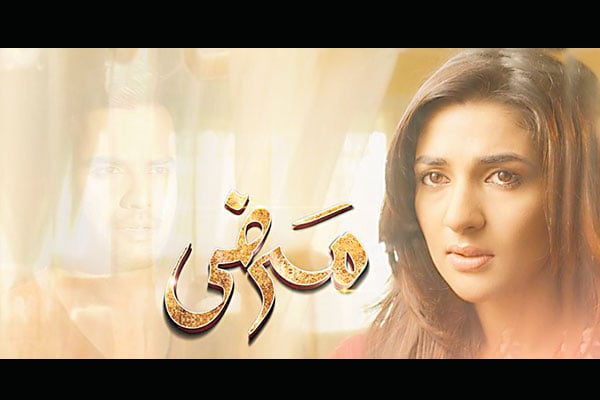 Starring singer-turned-actor Junaid Khan as a struggling musician Zain Ahmed, Marzi is about intense love, passion and much more.
Marzi tells the story of a musician in the making, Zain, who takes the job of an RJ due to financial constraints and attracts a large number of fans. As the story moves forward, we learn that Manal, (played by Rabab Hashim), who is financially dependent on her brother-in-law, falls in love with this musician, complicating his life further. Torn between his career and love life, the coming-of-age story about love and passion should make for pleasant viewing given Khan's range as an actor.
Joru Ka Ghulam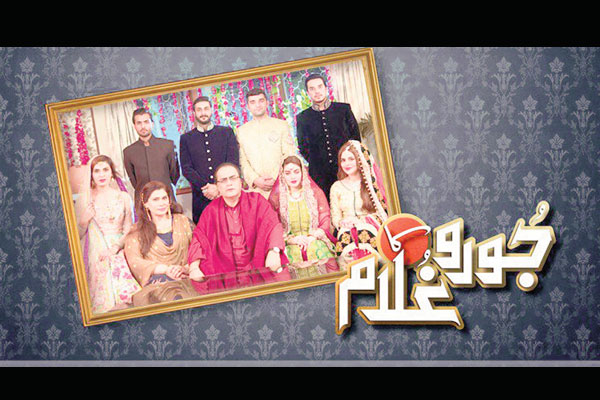 Starring veteran actor Mehmood Aslam of Bulbulay fame as a dominating father, Joru Ka Ghulam revolves around the story of a strict domineering father, his four sons and their respective spouses. The story begins as Aslam's character marries off his sons to girls of his own choice. He doesn't consult his wife Uzma (Ghazala Butt) since he is of the view that women shouldn't have a voice and don't deserve to be treated equally. Given the fact that he has enforced the same values on his sons, the result is a chaotic household where the ill-treatment of wives is obvious. As the play moves forward, we will learn if patriarchy wins the day or whether the significance of equality is learnt by the characters. Time will tell.