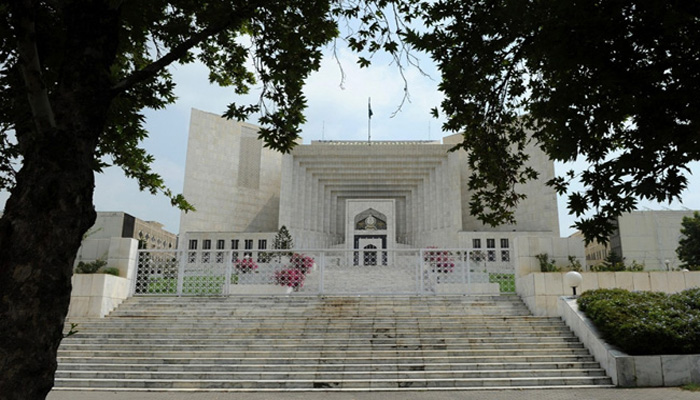 ISLAMABAD: The Supreme Court on Friday gave its orders in suo motu hearing in a case pertaining to Faizabad sit-in.
The written orders citing a report submitted by the Inter-Services Intelligence (ISI) said the protesters had political motives.
The Supreme Court ordered the protesters to follow with teachings of the Holy Quran.
 The apex court said Islam is the religion of peace while the protesters were acting against the teachings of the Holy Quran.
The court said the protesters tortured policemen while a report submitted by the IG police said a child lost his life because he could not  get medical treatment due to road blockades.
According to the court orders , the Attorney General stated that the protesters did not seek permission for the sit-in and used abusive language against judges .
A division bench of the Supreme Court comprising Justice Qazi Faiz Esa and Justice Musheer Alam had taken suo-motue notice of the dharna on November 21. 
The protesters belonging to religious parties — Tehreek-i-Khatm-i-Nabuwwat, Tehreek-i-Labaik Pakistan (TLP) and the Sunni Tehreek Pakistan (ST) —are calling for the sacking of Law Minister Zahid Hamid and strict action against those behind the amendment to the Khatm-i-Nabuwwat oath in the Elections Act 2017. The amendment had earlier been deemed a 'clerical error' and has already been rectified.
The protesters had occupied the Faizabad Bridge which connects Rawalpindi and Islamabad through the Islamabad Expressway and Murree Road, both of which are the busiest roads in the twin cities.