ISLAMABAD: Admiral Zafar Mahmood Abbasi was sworn in as Chief of the Naval Staff during an impressive Change of Command Ceremony held at PNS ZAFAR Islamabad.
The President of Pakistan appointed Admiral Zafar Mahmood Abbasi as Chief of the Naval Staff upon completion of tenure of service of Admiral Muhammad Zakaullah.
In the farewell address, the outgoing Naval Chief, Admiral Muhammad Zakaullah thanked Almighty Allah to have bestowed upon him the sacred onus of commanding Pakistan Navy for the defence of mother land.
The Admiral acknowledged that there was no greater privilege and honour for him than to have been associated with such a noble profession and an array of dauntless, devoted and capable officers and men.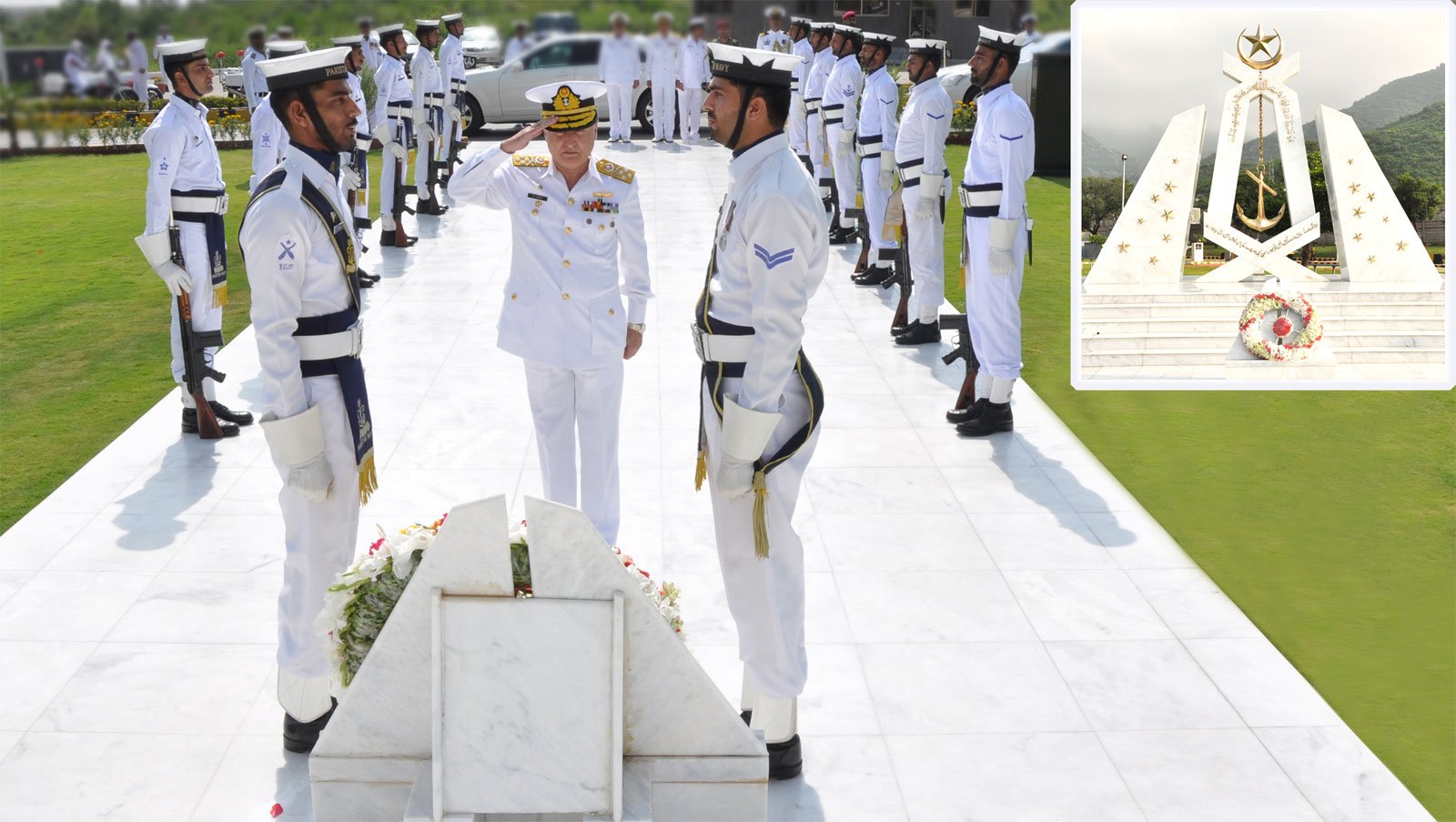 The outgoing Naval Chief congratulated Admiral Zafar Mahmood Abbasi for assuming the command of Pakistan Navy and expressed his heartiest felicitations.
Earlier, on their arrival at the venue, the outgoing and newly appointed Naval Chiefs were presented with Guard of Honour.
Later, Admiral Muhammad Zakaullah formally handed over the command of Pakistan Navy by presenting the traditional scroll to Admiral Zafar Mahmood Abbasi.
Later, Chief of the Naval Staff, Admiral Zafar Mahmood Abbasi laid floral wreath at Shuhada monument at Naval Headquarters and offered Fateha.
Upon arrival at Naval Headquarters, a smartly turned out contingent clad in ceremonial dress presented him the Guard of Honour.
Newly sworn in, Chief of the Naval Staff, Admiral Zafar Mahmood Abbasi was commissioned in Operations Branch of Pakistan Navy in June 1981. The officer undertook initial training at Britannia Royal Naval College Dartmouth, UK. On commissioning, he won the coveted Sword of Honour from Pakistan Naval Academy.
During his distinguished career, the Admiral Zafar Mahmood Abbasi attained vast experience of both command and staff appointments.
His command appointments include Command of Surface ships, Commandant Pakistan Naval Academy, Commander 25th Destroyer Squadron, DG Pakistan Maritime Security Agency, Commander Coast, Commander Logistics, Commander Pakistan Fleet and Command of Multi-National Combined Task Force 150 at HQ NAVCENT Bahrain.
His key staff appointments include Assistant Chief of Naval Staff (Plans), Chief Inspector (Navy), Deputy Chief of the Naval Staff (Operations) and Chief of Staff at Naval Headquarters.
Admiral Zafar Mahmood Abbasi is a graduate of National Defence University Islamabad and Royal Australian Navy Staff College. In recognition of his meritorious services, the Admiral has been awarded Hilal-e-Imtiaz (Military).
The change of command ceremony was attended by a large number of civil and military dignitaries, former Naval Chiefs, media representatives, CPOs/Sailors and Navy civilians.