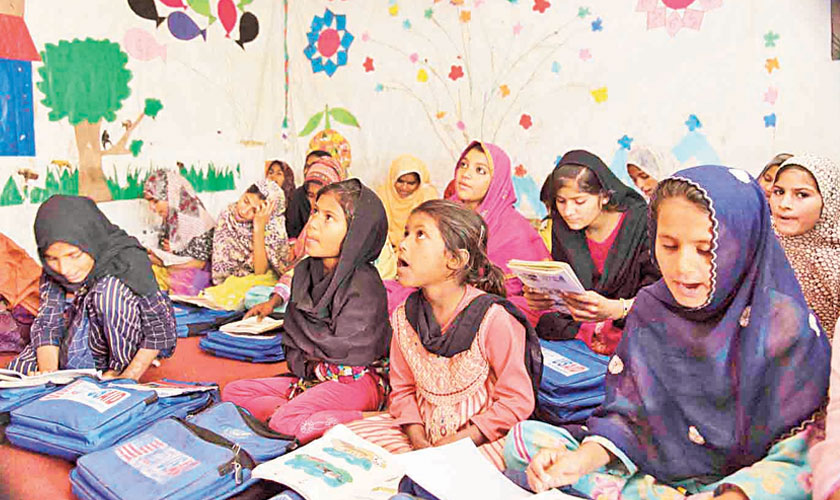 To mark the 16 Days of Activism against Gender Based Violence, You! takes a look at 16 stories of women who have survived violence and abuse, and are on the path to empowerment...
Pakistan has been ranked the third most dangerous place in the world for women. This is partly because of the patriarchal structure of our society and partly due to lack of empowerment opportunities. Gender Based Violence is a global phenomenon and to eliminate it, the United Nations has marked 16 Days of Activism against Gender Based Violence from 25 November, the International Day for the Elimination of Violence against Women, to 10 December, Human Rights Day. The idea behind these 16 days is to mark them as a time to galvanize action to end violence against women and girls around the world. While these days give us a chance to speak about the issue and address it, they also give us an opportunity to highlight those women who have survived violence and are now leading independent lives. Here are stories of 16 women who have survived violence and abuse, and are on the path to empowerment. These stories show hope, resilience, courage, strength and a strong self-belief.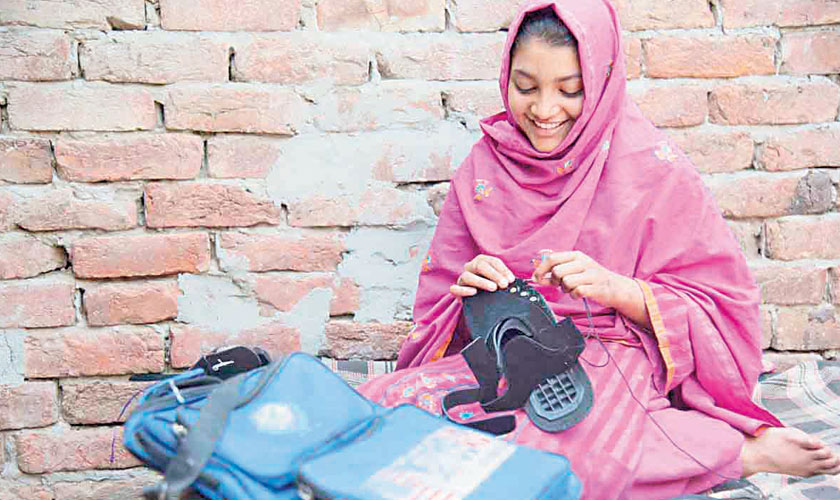 'I have chosen my own destination'

Qismat Rani is an 18-year-old, sixth grader in Nankana District, who goes from door to door in her vicinity to convince parents to send their daughters to school. Looking at her strength, nobody can guess that she got married at the age of 14 to her abusive cousin. She suffered abuse for two years until her parents brought her home and she got enrolled in a community level school funded by USAID's Small Grants and Ambassador's Fund Programme. Today, Qismat is indomitable. She is enrolled in school, she works part time and has a goal in life. In her own words, "Everyone wants to have a son here, but I often wonder if girls get educated and provide for their families, there won't be any difference between a son and a daughter."
Gender based violence doesn't necessarily result from abusive marriages. Sometimes women suffer violence from the society too. Shaheen Munawar is one of them. After losing her husband in an accidental target killing, Shaheen suffered greatly while making ends meet and raising her five children. She was seen as an easy target and vulnerable everywhere and people tried to abuse her until she received a loan from the U.S. Pakistan Partnership for Access to Credit Programme that aims to empower women economically. Shaheen used that loan to start her own school and today she welcomes over 300 students in her school every morning. This economic assistance has empowered Shaheen to become the unwavering woman that she is today.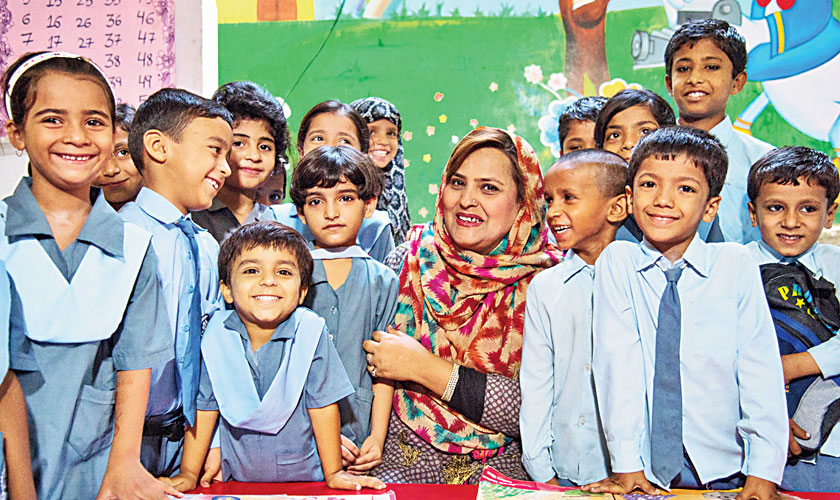 12-year-old Mubeen Yousuf used to sew shoes since she was six years old. The shoe templates and materials were delivered to her family house. This way, her employer escaped being accountable for child labour. She worked really hard but got nothing in return. Mubeen had no hope for a better life until she came across one of the eight learning centres set up by Alpha Foundation. These centres educate children who work to support their families. The hard work seems to be paying off. Mubeen now wants to study and encourage those around her, so cruel businessmen and employers cannot exploit children in her area in the future.
Five years ago, 20-year-old Huma was forced to marry her paternal cousin. The marriage was marred with daily altercations between the couple, which eventually resulted in Huma's husband attacking her with acid. This accident left Huma's upper body burnt beyond recognition. She was rushed to the hospital and survived fortunately, after which her parents brought her back home. Huma received medical and legal aid from Acid Survivors Foundation (ASF). After recovering, she took training on entrepreneurship and is now a transformed fearless woman, who has goals and ambitions in life and is working hard to achieve them.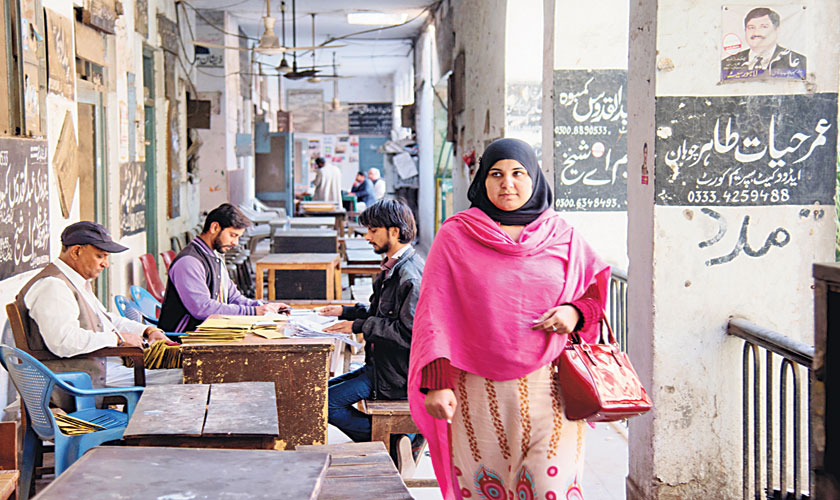 Four sisters survive honour killings

Unfortunately, some women have to face violence by their own family. Aliya, Beenish, Sema and Dania arrived at Panah Shelter Home in Karachi, fearing that their brother and father would kill them because they wanted to pursue higher education. Running away from the abusive and dangerous environment, these four sisters have found a safe haven in a shelter home where Aliya is taking sewing classes and is a student of arts. Beenish is preparing for her intermediate exams, Sema is taking nursing training at a local hospital, and the youngest, Dania is a student of sixth grade. Despite being away from their home, they see a better future for themselves.
Sidra Imran was caught in an abusive marriage for years. She suffered abuse not only at the hands of her husband, but also her in-laws until she fled to her parent's house for relief. Living in a ten-person household, where her father was the only breadwinner was not an easy task, especially when her husband took no responsibility of their children. Then, she came across a legal aid service ran by the Aaghaz Foundation. The foundation had set up a 'kiosk' within Lahore Civil Court where women who couldn't afford a lawyer's fee could receive free advice and help. For Sidra, this legal help has been instrumental in getting her husband to take partial financial responsibility of the children, but more importantly it has helped her become courageous and strong.
Arifa has led a difficult life; her parents got divorced right after her birth and she was left as an orphan at the age of five. Her grandmother raised her till she completed her intermediate. Arifa's dreams of pursuing engineering died with her grandmother and her guardians got her married to the first proposal that came without any background check. Unfortunately, this marriage didn't ease Arifa's life. In fact, it gave her mental and emotional torture and abuse from her in-laws and husband. After a sudden fight with her husband, Arifa left home and received the divorce papers three days later. With no choice but to take up charge of her own life, Arifa enrolled in a beautician course. Learning a vocational skill has been a life changer for Arifa, who is much more resilient and strong today. She now works in a beauty salon and lives independently in her own studio apartment.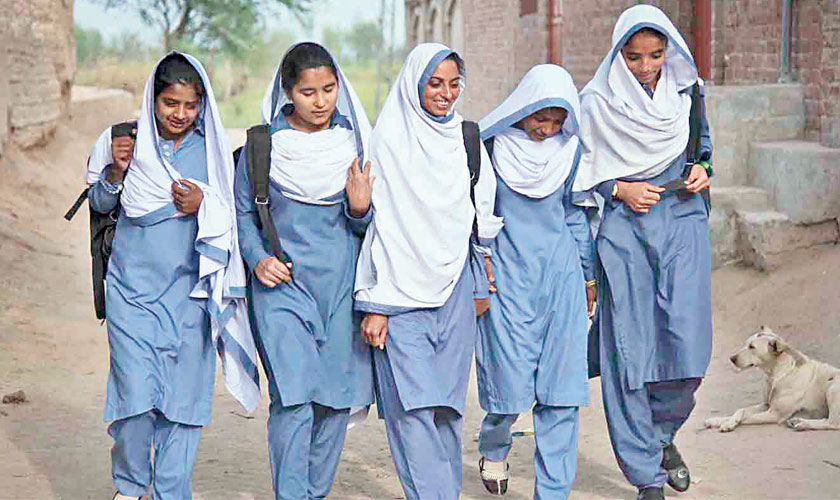 Leaving a physically abusive, unemployed and alcoholic husband wasn't hard for Nazifa because she knew she had to provide for her four daughters and two sons. Nazifa left home to come to Binte Fatima Old Home Trust (BFOTH), where she was encouraged to take charge of her life. At BFOTH, Binte started stitching and polishing her skills so she could earn a living. She also involved her eldest daughter with her. In the hopes of reconciliation, BFOTH got in touch with Nazifa's husband, counselled him and informed him that his wife is now an expert tailor. He realised his mistakes, apologised and Nazifa moved back with her children. Today, Nazifa's children go to school and hope for a better future. After all, they have such a strong willed mother to look up to.
Tammana Ashraf's nightmare began when she got married and suffered abuse from her husband and in-laws. Tammana gave birth to twin boys but the situation never improved. Her husband remarried and brought his second wife home. He started abusing Tammana in front of his second wife and that is when she realised she needs to leave the toxic environment. When she read in the newspaper that the Aaghaz Foundation was offering legal aid, she decided that it was finally time to demand her children's due. The organisation also empower the women by encouraging them to build new lives for themselves, once they've broken the shackles of the violent marriages that held them down.
Standing up for your rights

It is rather unfortunate that educated women often face violence, abuse and harassment when they leave home for work. Saira is one of those many women who face harassment every day, but what makes her remarkable is that she stood up against it. Caught in an abusive marriage with a husband who didn't support her financially, Saira worked at a media house where she suffered sexual harassment at the hands of a cameraman. Sick of this treatment, she called the Roshni helpline that counselled her and referred her to a police committee. By taking a stand, Saira has proved that she is strong enough to stand up for herself and many other women who stay silent due to societal pressures.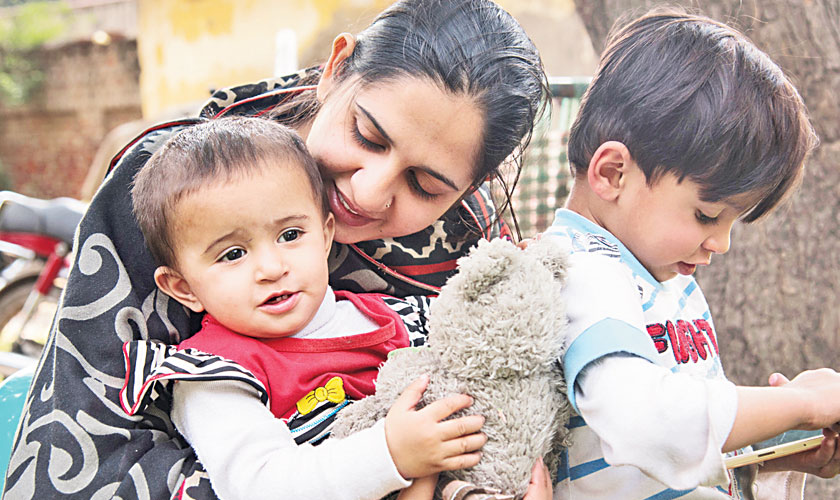 A Christian mother of six, Sumaira suffered immense physical abuse at the hands of her husband. Having enough of the violence and abuse, she decided to leave him but paid a hefty price for it; she had to leave five of her children with him as he only let her take the youngest daughter with her. Sumaira moved to Hawa Shelter Home in Sargodha, where she learnt stitching, communicating with customers, negotiating and more importantly about laws against violence and discrimination. This knowledge made Sumaira self-regulated and resilient. Today, she leads an independent life where she is aware of her rights.
Marrying out of your own choice can lead to violence from families in Pakistan. Sakina was caught in such a situation where she faced violence from her own family and her in-laws because she married Tahir out of choice. Her in-laws kidnapped her six-month-old daughter, which left Sakina mentally disturbed. Not knowing where to go, she visited Star Welfare Organisation (SWO), who counselled her and brought her in-laws and family at one platform to educate and counsel them too. The counselling was successful and now Sakina along with Tahir and her daughter has moved in with her in-laws . SWO has also helped Sakina find work as a saleswoman.
Roshan faced a tough situation when her husband remarried and stopped supporting her and her six children; she knew she had to do something. She began working as a daily wage labourer but developed psychological issues due to the stress and environment. Roshan visited the Health, Education and Literacy Organisation (HELO), where she received psychological counselling and different trainings to help sustain herself economically. These efforts have helped Roshan overcome her psychological issues. She now owns a tailoring shop, which she has purchased through a micro-loan.
Aila's story of violence is perhaps a unique one that may not have been heard before. At the age of 15, she was pressured to marry a man who is already married in the hope to have a son. When she refused, she was kidnapped and taken to another city. Strong willed and determined not to give into such demands, Aila fleed and found solace in a Darul Aman, initially from where she eventually went to Hawa Shelter Home. With support from the shelter home, Aila made sure her kidnappers get their due punishment setting a new example for vulnerable women in her society.
After being abused by her husband, Mehreen had no choice but to do something to earn herself a livelihood. Unfortunately, the only option Mehreen had was to work at people's houses as a maid, but that wasn't enough to put her child through school. She then spent some time taking training and eventually got a job as a cook. Mehreen is now working towards starting her own frozen food business one day.
A power to reckon with...
Zahida was widowed at the age of 32. After her husband passed away, her brother in-law forced her with five children to move out of the house. Zahida knew that she must do something in order to survive. She attended basic business and financial skills training at Basic Education for Awareness, Reforms and Empowerment (BEFARe). These trainings have helped Zahida open a vocational training centre in her area, where she empowers many vulnerable women every day and inspires them to become determined and self-reliant.