you & me
Admit it girls, we all fancy our celebs. The glitz of their glamorous world attracts us - what they wear, where they shop from, where they hangout, what they dream of, their love-interests, their favourite things - we love to get the scoop. Keeping this in mind, from time to time, You! shares some interesting tete-a-tete with popular celebrities. This week meet stunning Sonia Tariq. We have seen this dusky dame on huge billboards of some of our favourite brands. She is certainly a glorious addition to the world of fashion and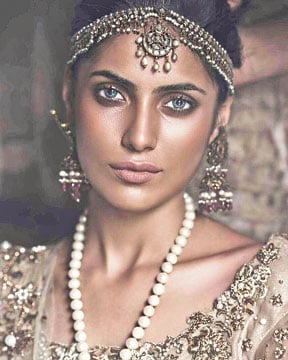 modelling. Sonia, with a mentor like Khawar Riaz, started receiving offers from big banners as soon as she entered into showbiz a few years ago. Of late, Sonia has been the face of various prestigious campaigns like Generation, Alkaram, Gul Ahmed, Khaadi, Mausummery, Edenrobe, Zeniya Lawn, Lajwanti, Satrangi, Kayseriya, FNK Asia, Nishat Linen, Bareeze and Motifz. Let's take a look at her likes & dislikes...
My biggest assets:
Competitiveness, and the will to learn
I regret:
Not having my dad around
I wish I could:
Travel the world and be the face of an international label
Something I am strongly possessive about:
My family
My strength:
My observation and a God gifted bone structure
My definition of love is:
Respect and care
When feeling low I prefer:
To listen to music and read a good book
I get dejected when:
I encounter haters but I always use it positively and try to become a better person
My worst nightmare:
To discover that I have the lost ability to learn anything new
If I could be another person I would like to be:
An educationist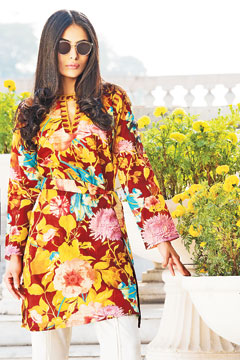 To remain fit, I follow...
A careful eating regime and I make sure to run every day
Something I would like to forget:
The pain and suffering in the world
Something I hate about myself:
Nothing at all
Something I like about myself:
My strengths
What touches me the most:
The act of helping poor children
I would like to define my style as:
Modern vintage
Life is:
Hectic, with all the shooting and taking care of my family... but I'm loving it!
Funniest comment that I came across recently:
Ap maadal types ki larki ho kya? Haha
What bores me the most:
Hypocritical conversation
I get turned on by:
Candle light dinners
One person I would like to dine out with:
My husband
The most unforgettable moment of my life was:
When I saw myself on a billboard for the first time
My claim to fame project/ad...
Was with Khawar Riaz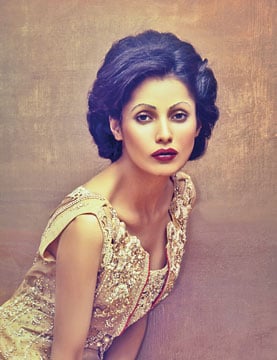 I don't like people who are...
Hypocrites
I always feel happy in the company of...
My family and friends
I am afraid of...
Not being able to get up after failing
A social person or a loner?
Completely social
I spend my Sundays...
With my husband and in-laws
My idea of romance...
A dinner date
Upcoming projects that I am looking forward to?
There are loads of campaigns I am looking forward to. Keeping my fingers crossed
My message:
Never lose faith in who you are and it will all come to you in the end.
Photography by Khawar Riaz