This week You! takes a look at the interiors of a newly opened restaurant in Karachi, designed on modern lines...
For us Karachiites there are not many options when it comes to having fun. So, we are left with roaming about in the malls, going to cinemas and of course the most important aspect, indulging in food. But what attracts you to a particular restaurant? Well, the first thing that catches your eye is definitely the exterior of an eatery and then the interiors; after that comes the food.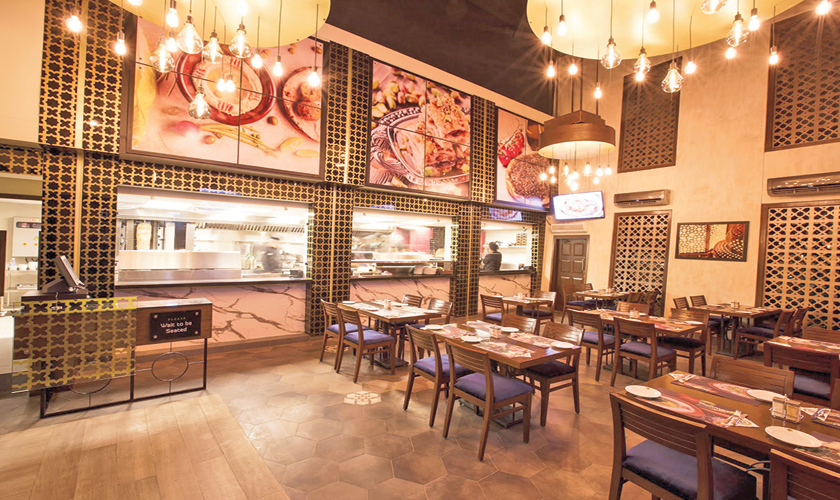 They say, we eat with our eyes, and that totally stands true. One look and you can decide whether you want to go inside the cafe or restaurant to enjoy a cuppa or a yummy meal. The food being served in an aesthetically done restaurant with a good atmosphere is all that we crave for. The fact is that a beautiful decor can do wonders in the success of a restaurant - it has the power to make or break a place. And recently opened Paramount Fine Foods has all the elements to make your dining experience a memorable one.
This eatery has been brought to Pakistan by ASA Corporation, which is a joint venture of four food enthusiasts; Atif Khan, Saad Saleem, Shahrum Saleem and Ali Mohammad. They wanted to introduce authentic Middle Eastern cuisine and hence decided to bring this Canada-based chain to Pakistan. According to Atif Khan, one of the partners, "Pakistan has dearth of good Middle Eastern restaurants and with Paramount Fine Foods we wanted to fill the gap. The restaurant offers authentic flavours and sweet and savoury treats, which have been passed down for generations."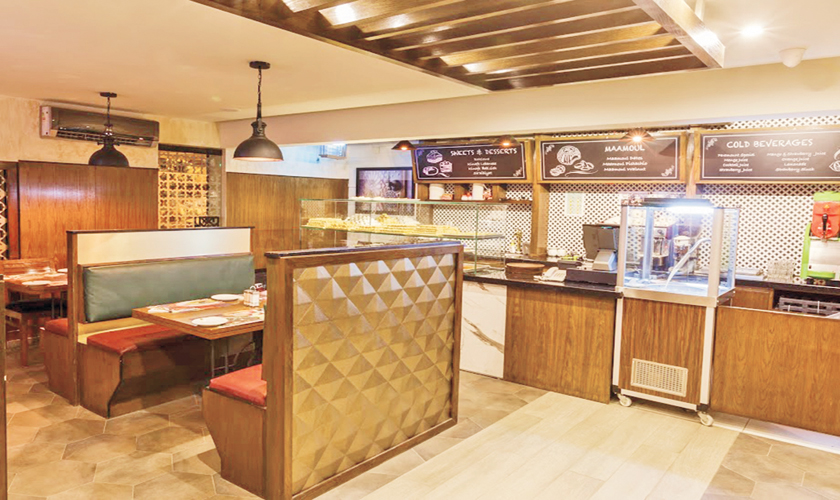 As soon as you enter the restaurant, the aroma of freshly cooked Lebanese cuisine being prepared in an open kitchen blows you away. The entrance is made of wooden flooring, while the rest of the eatery is tiled. The place is divided into three portions which have been separated by the use of stairs. The predominant hues are off-white, black and gold. All the walls are painted in off-white, but it is the gold carved window-like panels that give off a very Middle Eastern touch and catches the eye instantly. One can spot a lot of wood work at the eatery as well. "Our aim was to keep the interior design modern with an ethnic Middle Eastern flair. Because the brand colours are black and gold, we had to follow the brand standard. The result is absolutely amazing," shares Atif.
All the design elements have to be in harmony in order to create a place which not only provides great food but offers an ambiance that is warm and welcoming. "Given that this is a franchise, we were given a base design and we were required to follow brand standard as closely as possible. However, we were allowed to tailor it slightly to our local requirements. The aim was to have the same vibe at each location around the world. And we believe we were able to achieve great results and meet brand standards even though the materials available here are different from what are used abroad," informs Atif.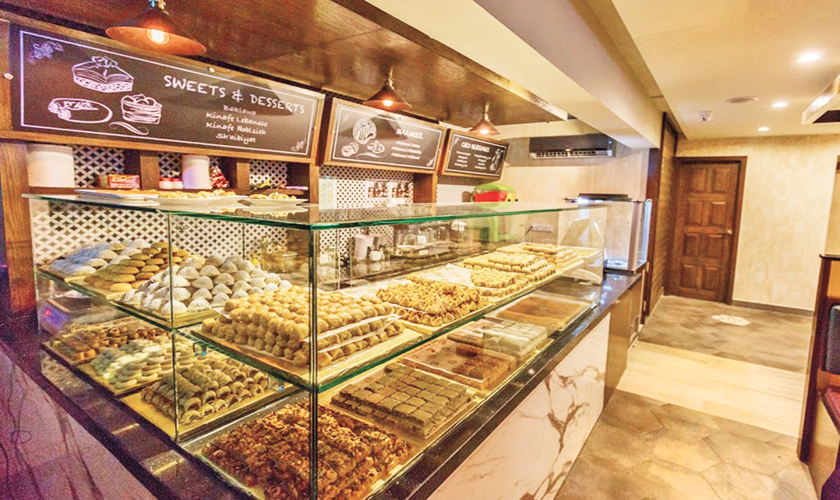 The restaurant has a capacity of 90 people and the furniture is mostly made of wood. The wooden chairs have royal blue upholstery that look funky yet add a splash of colour to the overall ambiance. Regarding the furnishings and decor, Atif says, "In order to comply with the brand standards, we have custom made the furniture rather than buying something off the shelf. Much like the furniture, we also had the cutlery custom made to match the brand. The artwork all comes from the brand and our ornaments are from Lebanon. We have an array of chairs and booths with rectangular tables so it is easy to join for larger parties. We have tried to use materials, easily available here. And we made sure to import only what was necessary."
"Not to forget, lighting and sound play a huge role in creating an environment. We have used only a warm setting to make the guests feel comfortable and we play a mix of soft Arabic music to allow the authenticity of the brand to seep in," he adds.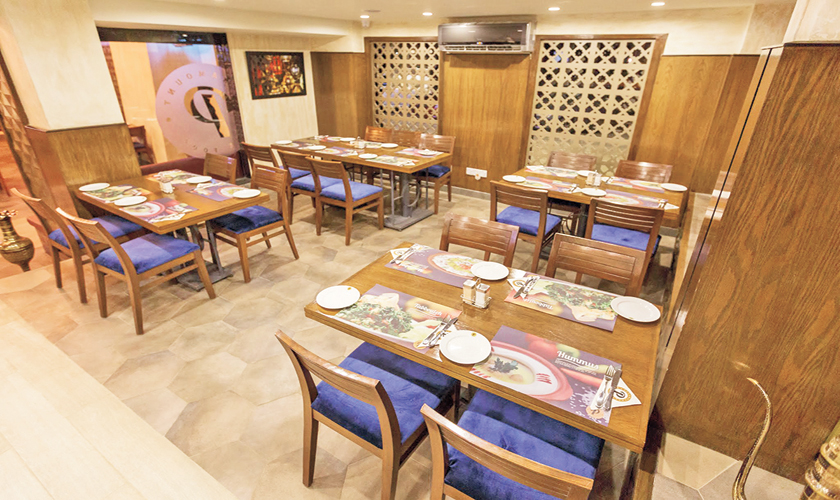 What sets Paramount apart from other restaurants is the fact that they believe in providing fresh food with no additives/ preservatives. "We strive to provide the ultimate dining experience for guests. For us, it's not just about the guests, we also try and hire our employees from local hospitality schools to give them a strong platform and assist them in creating their future careers. We also believe in delivering the best to our customers," concludes Atif.