Valentine's Day is all about celebrating love and doing something unique with your special someone. It is a time for couples to get together and express their love. For some, the day might be romantic and fun. But for others, not everything goes as planned and the date turns out to be a disaster.
While some get to have the times of their lives on 14th February, others end up having awful evenings. So, here are some romantic successful dates and a few horrible ones...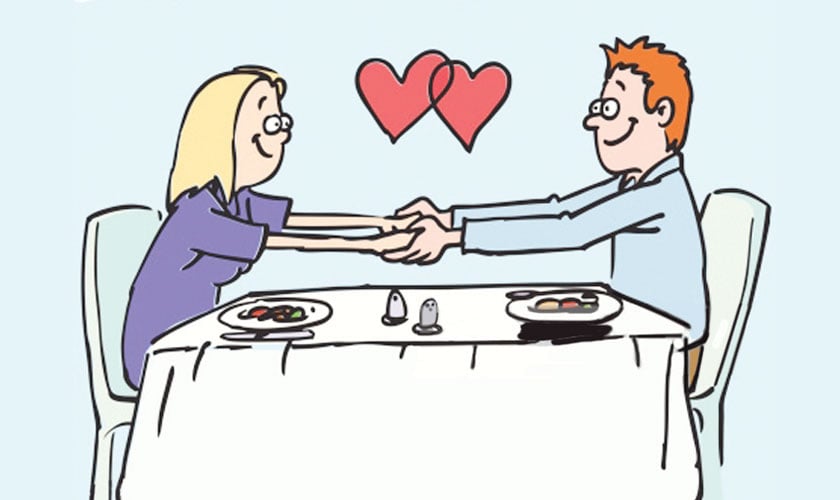 Best dates
A romantic getaway
I know a lot of girls aren't into nature, but I have always preferred sun sets, beaches and forests. After three years of being with my fiance, he decided to do something special on Valentine's Day and he took me to the beach. But it wasn't just a simple beach trip, he had reserved a hut and had brought many munchies that we devoured throughout the day. He had also arranged music, so we laughed, chatted and danced the day away. The best part of the evening was the stroll down the beach at sunset. It was just perfect.
-Aiman, 25
Movie night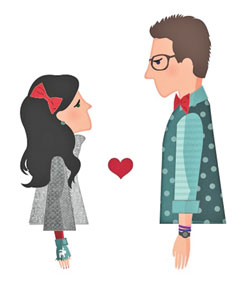 Everyone goes for simple dates, but my boyfriend and I are very social. So, on V-Day, he arranged a projector with his friends and they all pitched in to book an area of a cafe where the movie could be screened. We were a group of 20 people and we had so much fun watching the movie together. My boyfriend also took me for a dinner alone later in the night.
- Saira, 22
Fancy Valentine
I have been married for three years now but we hardly do anything special on 14th February. Usually it's just a dinner or a gathering. However, last year, my husband decided to do something different and booked us a room at a hotel. I was excited of course but when I entered the room, I saw that it was decorated with flowers and balloons. There was also a cake and a present. The best part was, we got to spend the night away from the in-laws. Needless to say, it was the best Valentine's Day of my life!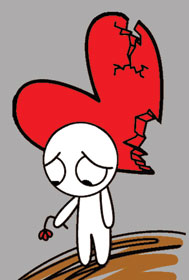 -Faiza, 29
Travel diaries
It was my first year of marriage and I wasn't expecting anything wonderful for Valentine's Day since many married couples end up doing nothing. Oh, how wrong I was. My husband planned a weekend getaway to Gorakh Hill station and we spent two nights there. The ride was rocky and it was extremely cold, but you can't begin to imagine how romantic it was to be there on the day that revolves around love and romance.
-Nimra, 30
Disastrous dates
Thief of hearts
I was 20 at the time this happened. I didn't want to spend the Valentine's Day alone so I asked one of my friends to set me up with a guy. We spoke on the phone for a week and then met on V-Day. We were having dinner and everything seemed to be going well, that is until I got home and realized 10 thousand rupees were missing from my wallet. I had them when I entered the restaurant, and the only time I left my purse was when I went to the toilet. And yes, the only person on the table was my date. Well, he never called me back after the date and a few days later I found out that he was a thief. I spent the rest of the month without money and I finally realized why my mom would say it's better to be alone than to be with the wrong person.
-Fazila, 23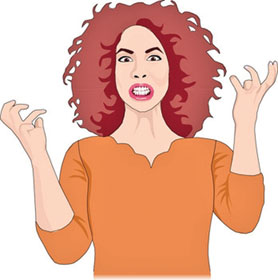 Monster-in-law
Everyone who is married, knows exactly how clingy in-laws are. Well, my in-laws took their clinginess to the next level last year! My husband and I were celebrating our first V-Day together and as we were about to step out of the house, my mother-in-law asked her usual question, "Where are you two going?" My husband replied, "We are off to have dinner for Valentine's Day." To my horror she started whining, "Your father never takes me out for these things. I wish I could see how restaurants look on V-Day. Is it okay if I join?" Of course, my husband said yes and I wanted to stab him then and there. To make matters worse, my 18-year-old sister-in-law joined too and it turned from a date to a self imposed family dinner.
-Asma, 29
Twisted ankle
I was really excited to go out with my fiance on Valentine's Day and I spent a lot on my clothes and got my hair and makeup done from a salon. When he came to pick me up, I went to the garden area so I could bring my cat inside and unfortunately, I twisted my ankle. I fell down into the wet mud and ruined my makeup and dress. Of course I couldn't walk after that either and was taken to the hospital. I spent the entire not-so-romantic night screaming in agony and popping pain killers.
-Sadaf, 26
Tummy trouble
I am obsessed with losing weight and I keep trying out juices and herbal teas. Two days before V-Day, I saw a slimming tea at a store and decided to give it a shot so at least my stomach look toned on the occasion. Turns out these slimming teas have anti-constipation properties and I ended up having diarrhoea. It was so bad that I needed to head to the toilet even if I had a glass of water. I kept going to the toilet throughout the dinner, but that isn't the worst part! On our way back, I felt the need to use the toilet again and ended up farting in the car. My boyfriend laughed it off then, but told everyone this horrid story when we broke up.
-Maham, 22