FOCUS
Last year, the Panama Papers revelations became something of a bombshell for Pakistanis when they came to know how rich and wealthy stashed their fortunes in safe havens far away from the country to skip taxes at home.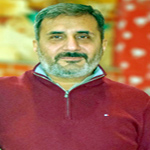 Though putting one's capital in offshore companies is not a crime, per se, but the question was did the around 400 people, whose names figured in the leak, amass this much fortune legally in Pakistan, and if so, did they transfer this money outside through legal means?
While the nation is still reeling from the effects of these revelations which resulted in the disqualification of Nawaz Sharif as prime minister, recently another startling disclosure made headlines in the international media.
According to these revelations dubbed Paradise leak, world leaders, including the British queen have invested millions in offshore companies to avoid being taxed. Queen Elizabeth has invested over 10 million pounds in the offshore companies, prompting opposition to demand the monarch to divulge her full assets.
Former prime minister Shaukat Aziz's name also appeared in the latest leak showing that he too had set up an offshore company in 1999, the year he joined the government led by military ruler general Pervez Musharraf as finance minister; later getting elevated as prime minister of the country.
Whether any probe will be launched against Shaukat Aziz or other Pakistanis whose names figured in the twin leaks is not yet clear but these revelations showed that influential people from all shades, including politicians, bureaucrats, judges and generals have stashed huge amounts of money in foreign banks and properties to skip scrutiny at home.
Very recently, reports in newspapers suggested that the National Accountability Bureau (NAB) in the early years of its creation had prepared a list of influential people who have had offshore companies, which it wanted to probe. But NAB had to shelve its efforts for reasons better known to the then rulers.
Corruption has been a major issue in Pakistan over decades, and unfortunately no serious efforts were being made to curb it in an effective manner, rather it has always been used as a mean to browbeat the political opponents.
Pakistan needs a credible and genuine accountability process that should hold across-the-board scrutiny of the entire ruling elite for any wrongdoing instead of another selective accountability which would be discredited domestically as well as internationally as a witch-hunt.
At a time when the attention of entire nation is focused on the Panama and Paradise leaks, another major financial scam seems to be unfolding in the country.
The National Assembly Standing Committee on Finance has recently been told that Pakistanis have invested a whopping $8 billion in Dubai's property market in the last four years.
The Federal Board of Revenue (FBR) had been tasked to reach out to the UAE authorities to find out the details of these Pakistanis and probe how they transferred their money there. However, the FBR officials have informed the committee that they have returned empty-handed from Dubai, due to lack of cooperation from the UAE authorities.
UAE has been a prized destination for investment in real estate by affluent Pakistanis for years.
Many rich Pakistanis have also stashed their money in the UAE banks because of their lax laws.
However, the UAE has started tightening its laws because of increasing pressure from the western countries, particularly the United States which consider the gulf state's banking system as well as its investment policies are exploited by criminal elements for money laundering and to finance terrorist activities in the world.
One of the measures introduced by the UAE banks included collection of information from their account holders on the start of calendar year about their tax status.
Under the new regulation, the account holders of over one million dollars, irrespective of being residents or non-residents of the UAE, would be required to provide details about their permanent residency, their citizenship and their tax status in their home countries.
It is heartening to see UAE tightening its laws to steam flow of dirty money through its banking as well as other channels, but unfortunately the UAE authorities have not been forthcoming in extending help to Pakistan to crackdown at corruption and money laundering at home.
While FBR says it has written a number of letters to the UAE authorities to provide details about the influential Pakistanis making investment there, the UAE officials told their Pakistani counterparts they could not sift Pakistan-specific information from their data and would pass on details about only those Pakistanis whose names would be forwarded by the Pakistani authorities.
Interestingly, the UAE authorities were very forthcoming in providing details about the financial matters of Sharif family and even copies of "iqamas" of some Pakistani ministers have gone viral on social media when the Supreme Court was hearing the Panama leak case.
It was UAE iqama that resulted in the disqualification of Nawaz Sharif as prime minister. On the other hand, our gulf friends are withholding information on other Pakistanis citing technical issues.
If Pakistan is serious in digging out the amount of black money being generated in the country and then sent abroad, then it needs to expedite its efforts to sign bilateral agreements with other countries to trace this money.
Efforts should be made to sign an agreement with the UAE that should allow unhindered flow of information on murky transactions. However, before such attempts are made, the authorities in Pakistan should take action on the information already available to them.
After disclosure of Panama leak, the FBR had written letters to all those whose names appeared in that leak but nothing substantial has been done to trace that money.
Now the Paradise leak has provided a treasure trove of information to authorities and the FBR says it is writing letters to all those whose names figured in this revelation. The State Bank of Pakistan has also promised to investigate the source of money invested by Pakistanis through offshore companies. Though given the track record of our decades old efforts to curb corruption, one does not hold high hopes that any tangible progress would be made in this regard.
The writer is a senior journalist based in Islamabad