As the world fights climate change and the rigours of water stress and scarcity, academics, government, and industry giants working in Pakistan are talking about the water wastage and losses within the agricultural economy's irrigation systems. They remind that according to the International Monetary Fund (IMF) reports, Pakistan uses 90 percent of its water resources for the purpose of agriculture, and of that, 50 percent is lost. The causes of the losses are seepage in canals, misuse, percolation, and other defects in the irrigation and distribution system.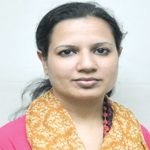 Field experts also claim the losses occur due to poor agronomics adopted by local farmers, especially small farmers, who in some cases are not even aware of the advantages of using furrows.
At a recently held seminar "A Shared Resource: The Need for Collective Action on Water", Nestle, together with the Lahore University of Management Sciences (LUMS) Water Informatics and Technology, highlighted concerns about the wastage of water in Pakistan and reiterated its commitment to reduce its water consumption by 35 percent till 2020.
Nestle Global's executive vice president and head of operations Dr Magdi Batato said, "We cannot produce food without water."
An academic, with a PhD from Ecole Polytechnique Federale, Lausanne, Switzerland, he is also a board member of the World Business Council for Sustainable Development and Cambridge Institute for Sustainable Living. He said the company has made 42 commitments worldwide around the 17 Sustainable Development Goals, one of which is goal number six – clean drinking water for all and sanitation.
"We have experimented with success the concept of zero water factory. It's easier to do when it comes to dairy factories," Batato added, while explaining about the Nestle Zero Water Lagos de Moreno dairy factory in Mexico.
Under the same concept, Nestle joined the Alliance for Water Stewardship (AWS) Standard certification process with the assistance of the WWF-Pakistan. It plans to certify all four of its factories in Pakistan, and started with the Sheikhupura factory, which successfully received the certificate from Syed Babar Ali, president emeritus, WWF-Pakistan and former finance minister, at the end of the recent seminar.
Pakistan Council of Research in Water Resources (PCRWR) warned in 2016 that the country may run dry by 2025 if the government did not take any immediate action. The Asian Development Bank (ADB) too considers Pakistan one of the most water stressed countries in the world.
Being water stressed means Pakistan needs to be very careful in its usage of water for all purposes, including domestic and agriculture use.
Bruno Olierhoek, managing director, Nestle Pakistan, said, "If we look at the fresh water availability in the 50s, when Pakistan was just getting started, we were talking about 5,000 cubic metres per person water availability."
Today, it has dropped to mere 1,000 cubic metres per capita renewable water, which means Pakistan is now a water stressed country. "If we continue to act the way we are acting today, the forecast is that this will further drop to 500 cubic meters per person per year, making it (Pakistan) a water scarce country," the managing director of the food and beverage company added.
Nestle has reduced its water usage in its products by 10 percent between 2012 and 2016, Bruno Olierhoek said, and added that the company was continuously looking for more efficient ways to reduce, recycle, and reuse water.
The food and beverage giant conscientiously follows the existing government of Pakistan regulations regarding the pumping of ground water as well, while also maintaining a healthy balance with the environment.
Keeping this in mind, Nestle Pakistan Sheikhupura factory manager Abrar Ahmad, during a factory tour, earlier, said they focused on saving as much water as was possible at their 25.7-hectare premises. "We do step testing (the tests continue through a sequence of constant-rate steps at the control well to verify losses and well efficiency) and if the water is low, we stop," he explained.
Nestle fills around 20,000 bottles with groundwater in an hour at its Sheikhupura factory, which runs 24/7. The company plans to expand and will go up to 40,000 bottles after two years. Nestle's six drinking water facilities provide access to safe and clean drinking water to more than 60,000 people every day.
A majority of Pakistanis, around 84 percent, lack access to safe drinking water as per a PCRWR study that was also quoted in the Senate in March 2017. The reason cited was poor and dilapidated government infrastructure, as well as lack of appropriate policies to address the issues.
Dr Abid Qaiyum Suleri, executive director, Sustainable Development and Policy Institute (SDPI), admitted to weak government policies when it came to water resources and its uses. "We don't have a water use policy, and we don't have a water extraction policy, like we don't have a proper land-use policy," the SDPI official said while speaking of the larger challenges of water management, especially in terms of climate change.
Dr Suleri said that in the whole energy-water-food nexus, water scarcity played a major role in energy deficiency as well as food security. The SDPI official urged for agro-ecological zoning to save water, agriculture and to promote food security. He also said that by exporting sugar, Pakistan literally exported water, as sugar manufacturing was a water-intensive process.
Captain Muhammad Mehmood (retd), secretary, Punjab Agriculture Department (PAD), using Nestle's slogan 'water for life', said the government of Punjab understood the importance of water and the challenges it posed, including lack of technology. "Pakistan has only 30 days of water storage left, only 15 million litre feet, as compared to 900 days of the United States of America and Australia, and over 200 days of India," he added.
The PAD secretary said water was short because the Indus Basin System was designed at 16 percent cropping intensity, whereas currently it was over 135 percent. "So the additional water requirements due to increased cropping intensities are being met through augmenting weakened out supplies, ground water pumping...and conservation of irrigation water at farm level through different water saving techniques," he added.
Industry players, government officials, and other stakeholders agreed that the need was to promote better policies for preserving the precious resource to make the country food secure, as indeed 44 percent Pakistanis suffered from food insecurity.
They also urged for adopting smart practices to promote better water management and sense. Nestle in its endeavour to conserve water, apart from the AWS standards certification, and zero water targets at dairy factories, has also introduced drip irrigation, furrow irrigation, and sprinkler irrigation to its partner farmers. The company has also initiated a water sense project in District Okara to educate local dairy farmers about better water management techniques and is equipping them through a pilot project with state-of-the-art technology for growing fodder.
The writer is a staff member