MANPOWER
The first national report on the status of and trends in the labour migration from Pakistan, issued recently by the Government of Pakistan/International Labour Organization (ILO), has been revealing and shocking, in more than one way. A record over three million Pakistanis left the country for foreign-based jobs during 2011-2015, including repeat migration. On the other hand, as many as 242,817 Pakistanis were deported from various countries during 2012-2015, mostly labour class, and deportation is continuing. The migrants are subjected to labour exploitation and human rights abuses, during the recruitment in Pakistan as well as recruitment and employment stages in host countries. Lastly, but most critical, the successive governments have failed to address the labor migration issues, and there is no national migration policy in vogue.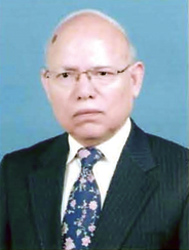 Pakistan has a large pool of workforce of more than 61 million, the ninth largest labour force globally. Its skilled manpower is cost-wise cheaper, considerably efficient and reliable, and can easily adopt and adapt to different cultures and conditions across the globe. There are about eight million Pakistanis living and working the world over, which constitute about four percent of the country's population. These also include professionals many of whom occupy senior positions with public and private sectors in the host countries in Asia & Middle East, Europe, Americas, Africa and Oceania (Australia & New Zealand). Interestingly, expatriate Pakistanis are also working in far-off places like Chile, Peru, Madagascar and Iceland. According to the World Bank's "Migration and Remittances Factbook 2016", Pakistan is one of the top five emigration countries in South Asia.
The global remittance flows in 2015 were of the size of $601 billion and that of developing countries $441 billion. Pakistan ranks the eighth largest home-remittance sender worldwide. During the year 2015-16, the foreign remittances reached $19.9 billion, an all-time record, which is even comparable to national exports of goods & services of $20.8 billion achieved during the same year. Obviously, the remittances provide major support, after export proceeds, to the balance of payments and stimulate the economy. Middle East or the Arab Gulf Cooperation Council (GCC) countries are the major markets for Pakistani manpower. Here more than 80% of the emigrants were provided jobs over a period of decades though have been declining in recent years.
However, Pakistan still has significant share in the total migrant workforce in Saudi Arabia, the UAE, Kuwait and Qatar. Today, Saudi Arabia has the highest number of Pakistani labour, exceeding 2,200,000, followed by 1,300,000 in the UAE. Other attractive destinations for Pakistani emigrants in the GCC are Oman (238,000), Kuwait (114,000), Bahrain (110,000) and Qatar (107,000). These States, despite current adverse policy measures, continue to offer good prospects to Pakistan's skilled labour and professionals. In the year 2016 (until September) 406,441 Pakistani emigrants reached Saudi Arabia, 222,319 in the UAE, 34,291 in Oman, 6,596 in Qatar and 6,118 in Bahrain. Also, Malaysia has recently developed as a potential market, with existing over 100,000 Pakistani workforce, whereas 8,478 Pakistanis were sent this year.
Sadly, a large number of Pakistani manpower has been deported from these countries in recent years; 53,268 (in 2015), 73,064 (in 2014), 63,865 (in 2013) and 52,620 in 2012, on different accounts. The largest exodus has been from Saudi Arabia---131,643 expatriates during these years. The situation however, got worse this year in August when 10,395 Pakistanis were stranded in Saudi Arabia facing issues related to renewal of residence permits, financial matters and other reasons. They were not paid their due salaries for long, and were living in inhumane conditions in different camps in major cities, waiting to leave for Pakistan. This, nonetheless, also explains recent declining trend in Pakistan's foreign remittances as during the first four months (July-October 2016) of the fiscal year 2016-17, remittances have decreased on a month-on-month basis. The remittances during this period amounted to $6.259 billion compared to $6.507 billion received during the same period of the previous year, resulting in nearly four percent drop.
Somehow, the government remains insensitive to drastically declining trend in manpower export and, consequently, decreasing volume of remittances, as well as to addressing the issues of Pakistani migrants. Currently, there are 2,393 Pakistani emigrants languishing in the prisons in Saudi Arabia. Thousands illegal immigrants from Pakistan were arrested in Malaysia, whereas hundreds were detained in Turkey and Greece last year. Performance of the Ministry of Overseas Pakistanis & Human Resource Development, with some fifty officials on roll, and another 18 community welfare attaches abroad on the back of it, presents a dismal picture. The output of its organizations, like the Overseas Employment Corporation (OEC), Bureau of Emigration & Overseas Employment (BEOE) and Overseas Pakistanis Foundation (OPF), and that of 2,106 valid overseas employment promoters, leaves much to be desired.
The federal minister has not been travelling to host countries to promoting export of manpower and to ensuring welfare of the overseas Pakistanis, while ministerial delegations from other countries like Bangladesh and India frequently visit these states. The apathetic attitude of the minister is reflected in the fact that while thousands Pakistanis were stranded in Saudi Arabia in August, the minister could leave for Saudi Arabia only on the directive of the prime minister, and that too after 13 days of the PM's directive to immediately travel to resolve their issues. It may be recalled that during the last four years, a total of 7,662 Pakistani workers were arrested in Saudi Arabia alone.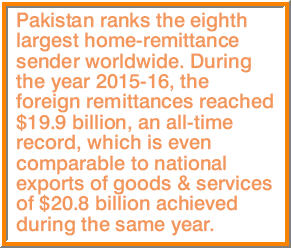 Pakistan workforce is projected to grow by two percent in 2016-17, and with same rate also in the succeeding years. At present, an alarmingly 3.62 million workforce is unemployed. To accommodate the growing workforce, the government has to focus on export of manpower, besides their absorption in the China Pakistan Economic Corridor (CPEC) and other infrastructure & energy projects domestically. Pakistan has to adopt a dynamic strategy on consolidating, and then developing, its Middle East market, in particular. The UAE and Qatar would collectively be spending $20 billion on infrastructure by the year 2022, for which recruitment has already been started. According to projections, there could be around 5 million to 6.4 million job opportunities in the UAE alone. Likewise, Saudi Arabia would recruit 4.5 million to 5.4 million overseas workers by 2020.
Pakistan can obtain significant share from these markets. This it can do by matching the required job demands with suitable persons who are to be trained and groomed specifically for the identified market. Skilled manpower is a field in which Pakistan should have developed an edge by now. Our technical institutes and universities turn out skilled persons by the thousands annually, and these are the workers Pakistan should concentrate on, enhancing their academic skills by teaching them value-added features. Knowing basic languages like Arabic, English, and French is a start. Familiarity with domestic conditions, discipline, teamwork, and a work-oriented approach instilled in the prospective emigrants will also help. Similarly, Pakistani professionals, such as doctors, engineers, managers, IT experts and construction supervisors, are of considerable quality, and are qualified to help strengthen the development base of the host countries. They however need to observe international standards and the respective country's social and legal framework, which at times some fail to do so.
Thus, the manpower export can be doubled, in real terms, if the government manages export of manpower in a serious manner, exploring new potential market too. There have been lapses on the part of the government in the past that should be effectively corrected and not be repeated. In 2007, Qatar had offered quota for 150,000 Pakistanis within a year, but it failed to avail the opportunity. Similarly, the agreement signed with Malaysia 13 years ago for export of Pakistani manpower has not materialized as yet.
The writer is ex-chairman of the State Engineering Corporation