INFRASTRUCTURE
Gorakh Hill Station in Dadu district, the only location in the province famous for pleasant weather even during the scorching summer heat in Sindh, attracts a large number of tourists in all seasons, even in winters when mercury goes down to four degrees below centigrade in this area.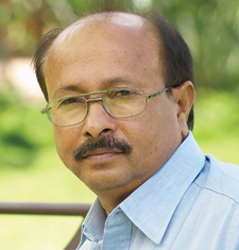 Presently, this long time ignored tourism site is widely visited by nature-loving people, who travel long distances from different areas of Pakistan to enjoy the weather and natural beauty at the hill tops. The site is situated at an elevation of 5,689 feet in the Kirthar Mountains, 94 kilometres west of Dadu city.
Zahid Hussain Jamali, who works at the guest house and restaurant of Gorakh Hills Development Authority (GHDA), said despite little facilities and limited number of rooms, they can manage to accommodate around 1,000 people in one night. "We have tents and additional beds available on rent for 24-hour with minimum cost to facilitate tourists," he said.
"Tourists continue to visit throughout the year except for one brief period during the month of January, which is very cold. Even locals, including families of tribesmen residing near Gorakh Hills, move downhill to avoid the chill." During the summer vacations we receive larger groups of 200-300 students and teachers from Karachi, Hyderabad, and other parts of the province, who stay for a night. Some people come on a day- trip and go back the same day, he added.
A small town, Wahi Pandhi is the base camp from where tourists hire four-wheel jeeps to reach the top after a three-hour long journey to cover 58 kilometres. Mostly local tourists carry blankets, tents and other essential items with them for a night's stay. However, beds, quilts, and blankets are available on rent at the restaurant, besides eight well-furnished twin-sharing rooms.
Although only four-wheel jeeps can operate from Wahi Pandhi, Dadu District to reach Gorakh Hills, smaller groups of young adventurers, sometimes, take motorbikes to cover difficult terrain to enjoy the weather on the way.
A group of six, riding on three motorbikes were found at Benazir View Point at Gorakh. They narrated their first experience of journeying to Gorakh right from Karachi. It took them 10 hours to reach the site from Karachi, en route Sehwan. They took breaks for having lunch and cups of tea at roadside stalls. To meet any emergency situation, they carried entire kits, including tools for mending punctures or removing any faults in their bikes.
"Why is the government not interested in attracting investors to develop the site and activities," asked the motorbike riders. According to them, the main problem tourist's faced was the unavailability of safe water and quality food on the way to Gorakh hills.
The difficult terrain is similar to Murree and northern areas, but the provincial government's GHDA probably has other priorities instead of initiating development projects with widespread tree plantation and facilities along the route to promote tourism. There is no proper road infrastructure, no forest department's greenery along the road, and no safe stopovers for the tourists, they said.
Though, presently the Sindh government has launched some projects to develop guest houses and restaurants to facilitate picnickers, people coming here have different perceptions about the site. For instance, a majority of tourists complain about the dilapidated conditions of the road and lack of facilities along the 58km long hilly route from Wahi Pandhi town to Gorakh.
History of Gorakh
Everyone has a different story to tell about these hills. There is no authentic information about the site and who discovered the area first. Some believe the name Gorakh may have been taken from Brahvi language, in which 'Gurgh' means wolf. The site was the natural habitat of wolf long ago. There are also reports of wolf sightings, especially during cold weather. Otherwise, the area is mostly free from wildlife because of human activities.
Some scholars link the name of Gorakh Hills with the 200-year-old Shiva temple situated in Johi Town, which is locally famous for Gorakh Nath's temple. The temple has sculptures and frescoes of cows, bulls, snakes, men, women, pigeons, Bholenath and other religious symbols of Hinduism. Historians guess that the great medieval saint, Sri Gorakhnath Ji, might have extensively wandered in these hills and the region long ago.
Other tourism sites
Some local people point out that on the way to Gorakh Hills Station; there are some more tourism spots, which can be developed to attract tourists, like Nai Gaj (natural rainy river) and a fountain, which looks like a lake. These sites are located near Gorakh, but due to the difficult terrain, jeep drivers demand much higher fares. Again, people are reluctant to visit these sites due to lack of facilities. That is why they only visit the station to enjoy the weather and come back.
The hills receive cold winds from December to February. It is the time when nobody wants to live near the hills. Entire tribal families living in the scattered hilly corners with their herds of sheep and goats move downhill to avoid the biting winter for survival. During these cold days only a few members of the staff live there, while all the rest move downwards.
According to jeep drivers, there are 50-60 four-wheel jeeps operating privately from the small town of Wahi Pandhi for tourism purposes. They charge Rs4,500 for a five-seat Potohar jeep, and Rs5,500 for a seven-seat, long-chassis modified jeep for both ways. The drivers sleep in their vehicles in case the tourists' stay a night.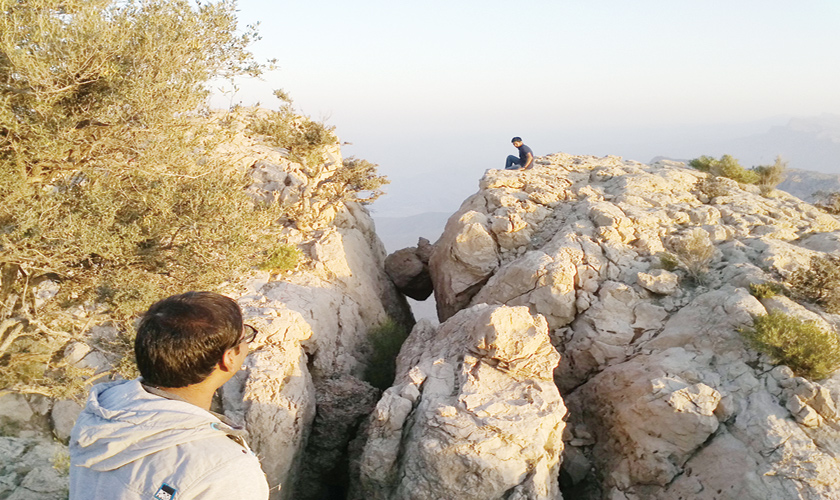 Livelihood for community
Gorakh Hills, with its tremendous potential for both domestic and international tourists, can be an attractive location to develop and benefit the local communities. Mostly Baloch and Brahvi tribesmen live there in poor conditions, without any civic facilities like safe drinking water and healthcare. There are hardly any livelihood opportunities in this arid zone of Sindh, which is locally called Kachho.
There are some precious plants and shrubs, including Peesh, which local people collect for their own use, especially for preparing thatched mats, baskets, ropes, and other items. A large number of people from other regions also come here for collecting shrubs to earn a meagre amount.
The meagre sources of livelihood will not only get a boost after increased tourism, but also generate employment for the local community in related services and infrastructure. Moreover, locals can also be engaged in wildlife conservation through proper training and awareness.
The wildlife species are depleting fast from all the areas in Kirthar Mountains, and efforts are necessary to preserve the remaining flora and fauna from extinction.
The writer is a staff member