INTERVIEW
Overseas Chamber of Commerce and Industry (OICCI) members invested $1.7 billion in new capital expenditure in 2015, mainly on installation of new plant and machinery and other equipment. Around one million people are employed, directly and indirectly on account of the OICCI members' operations in Pakistan. Money Matters talked to its President, Shahab Rizvi to get an insight into the economic issues on national and international levels.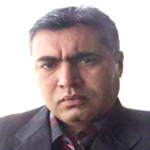 Q. OICCI is an active member in the committee constituted by the government for making recommendations regarding ease of doing business (EODB). What recommendations did the OICCI propose?
A. Yes OICCI was one of the key stakeholders in convincing the government of Pakistan and more so the minister of finance to form a high powered committee to address the major concern on EODB rating in relation to Pakistan. The committee had few meetings and considerable input was provided by some of the participants, especially Lahore Chamber. Ministry of Economic Affairs nominee has been coordinating on the matter. The participants have made various suggestions to reduce the timeline and unnecessary steps involved on the key impediments to do business in Pakistan in the area of taxation, trade across border, enforcement of contract and easy win in terms of facilitating the start up of business in Pakistan. These are not difficult measures and can be improved with dedicated attention and will to improve by the respective authorities. Based on our experience to date, we are not fully satisfied with the progress and think that the recommendations received so far need to be pursued more seriously and rapidly by relevant government organisations.
Q. Do you think budget 2016/2017 carries measures related to EODB?
A. The Finance Act 2016-17 included a few incentives for investment which could be considered as measures related to EODB, but overall the Finance Act had a number of new laws which were actually impediments to doing business. These included omission of provincial sales tax levied on services from the definition of input tax (which was later rescinded on August 30, 2016 after the matter was taken up strongly by OICCI and some others), continuation of Super Tax for another year (which was discriminatory as only efficiently governed tax compliant organisations were impacted), change of regime from zero rating to tax exempt/Levy Of Regulatory Duty on dairy products (this is detrimental for documented sector and favours the undocumented sector), abolishment of exemption for inter-corporate dividends and restriction of the right to surrender losses (counterproductive for promoting large investment in the country) and a few more measures.
Q. The business community says that lack of understanding between the federal and provincial authorities is a major reason for falling EODB rating. Do you agree?
A. Absolutely! As mentioned earlier, either the Council of Common interest or a policy board comprising of the chairmen of the federal and provincial revenue authorities should be formed to ensure synchronisation of the policies, standard tax rates and removal of all anomalies/ conflicts between the laws of the different revenue boards (for example issues of jurisdiction, sales tax on toll manufacturing, WWF/WPPF, etc)


Q. Are you satisfied with measures taken by regulators including SECP, SBP and FBR in promoting business climate?
A. OICCI members are generally satisfied with the policies of the SECP, SBP and FBR. We also hold the view that regulators generally accept arguments for introducing a new measure or scrapping/amending an existing one if a proper balanced business case is prepared and explained properly. For example, the FBR accepted a number of OICCI proposals in the Finance Act 2016-17 and OICCI publicly conveyed its appreciation to the government on the bold and positive decision taking the Finance Act 2016-17, such as establishing the FBR right and smooth handling of property valuation, continuation of higher tax on non-filers and on cash transactions, incentive for investment, one percent reduction in corporate and sales tax rates (the later by the Sindh provincial government)and de-notification of services under Federal Sales Tax Act. However, sometimes time is of essence and there is a need to fast track corrective measures.
Q. What are the concerns of foreign investors and hurdles in conducting business?
A. OICCI members in the last Perception and Investment 2015, released in January 2016 identified the following as the key challenges for doing business in Pakistan; (a) Security, law and order, this matter, however, has been largely addressed but needs to be sustained; (b) energy shortage...we are aware that this issue is being earnestly addressed, and OICCI members are also involved in the resolution; (c) increasing tax burden, like the "super tax" on compliant tax payers; (d) lack of seamless coordination between federal and provincial revenue boards; and (e) policy implementation.
Other key concerns of foreign investors include counterfeiting, illegal imports and dumping of cheaper imported products, a major risk for FMCG and healthcare sector. Further concerns include the fact that negative perception of the country is overriding the positive facts about Pakistan and fast deteriorating rating on World Bank's EODB, and the government is not focused fully on addressing both these very important matters. Some other issues have been mentioned earlier.
Q. For overseas investors, to conduct business, does Pakistan's economy have investment potential?
A. Members of the OICCI have a very positive view about the potential for business in Pakistan. The country offers good incentives to foreign/ investors, 70 million plus middle class with increasing per capita, low level of inflation in the last few years, low financing rates, vastly improved security and energy situation for industries, emerging business opportunities following CPEC projects. Also, major energy projects are underway to meet growing energy needs. The economic growth rate is gradually going up and is expected to be above five percent this fiscal year. The overseas investors not only think the country offers potential but are actually taking measures to benefit and as mentioned at the beginning invested Rs171 billion ($1.7 billion) in new capital expenditure in 2015.
Q. Indo-Pak tension: Will it create any hurdle for foreign investors?
A. Continuation of tensions will definitely have an impact on Foreign Direct Investment (FDI) in both countries and also lead to increase in various cost factors like borrowing cost and marine insurance premium. OICCI members are of the opinion that though the recent verbosity is quite high, matters will soon be controlled by saner minds.
Q. Long term plans of your members?
A. As per the last Perception and Investment Survey 2015, OICCI members, despite the various reservations and identification of factors which have led to a decline in FDI over the last few years, are of the opinion that there is a good potential for foreign investment in Pakistan and 74 percent of the respondents indicated that they will continue to recommend more or same new FDI in Pakistan to their respective regional/corporate headquarters as done in the previous five years. The collective total investment indicated by the respondents is roughly $3 billion within the next five years. About 50 percent of the respondents also plan higher employment.
Q. Do overseas chamber's members see CPEC as an opportunity?
A. Yes OICCI members perceive CPEC as an opportunity and they are seeking details to see how they can participate in CPEC related projects.
Q. If Trump wins then will there be any policy shift regarding US investors?
A. At this point it may be too premature to make any comments as election rattling is different to what one does after actually taking office - your guess is as good as mine.
Q. Pakistan currency has been considered as under-valued. Is it hurting OICCI investors?
A. Under-valued? Pakistani exporters have actually been propagating that the Pak rupee is overvalued. Either way this matter which was of some concern to OICCI members in the 2013 Perception and Investment Survey, was not mentioned in the 2015 survey.
The writer is a staff member