Beyondborders
Zeal for Unity, an initiative by Zee Entertainment, will bring together a dozen filmmakers from both sides of the border.
Artists from both Pakistan and India regularly cross borders to showcase their talent. Despite political tension and heated debates on both sides, they continue to push the envelope and make us realize that talent shouldn't be restricted by boundaries.
Keeping that spirit alive is the new initiative by Zee Entertainment called Zeal for Unity (ZFU) which aims to bring together six directors, each from Pakistan and India, to connect on a common theme.
Mehreen Jabbar, Sabiha Sumar, Khalid Ahmad, Shahbaz Sumar, Shiraj Ul Haq, and Meenu & Farjad will represent Pakistan for this project while Aparna Sen, Ketan Mehta, Nikhil Advani, Tigmanshu Dhulia, Bejoy Nambiar, and Tanuja Chandra represent India.
The initiative is the brainchild of Punit Goenka - managing director of Zee Entertainment Enterprises Ltd – and is the first project of its kind since it unites filmmakers from both sides. The result of this fantastic collaboration: 12 feature films. Though the schedule is still under wraps, what we can tell you is that these 12 directors will showcase their films at various film festivals.
Director Mehreen Jabbar, who needs no introduction, will showcase her film, Lala Begum which features Marina Khan in the titular role alongside Sonia Rehman and Humayun Saeed in pivotal roles.
"They had given us a free hand and I just wanted to tell a good story," Jabbar told Instep in a quick telephonic conversation. "Set in Pakistan, the story is about Pakistani characters," added Jabbar.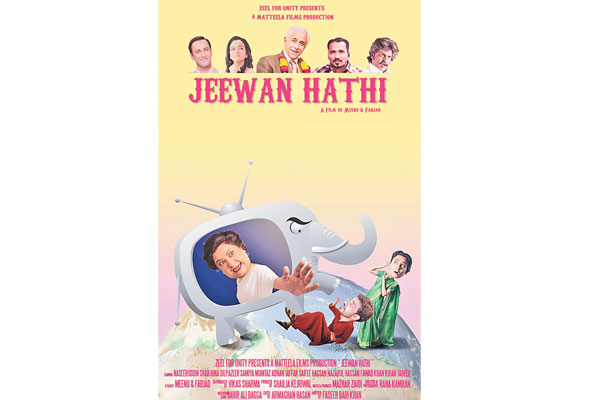 Jabbar, who is also working on her second feature film, Dobara Phir Se, believes that these films will familiarize the Indian audience with what Pakistani filmmakers have to offer. "It is a great opportunity for us to exchange ideas and explore stories," Jabbar told Instep and added, "I think it will be great if media in both countries celebrate this collaboration and highlight it instead of getting into fights."
Other exciting filmmakers involved in the project include Zinda Bhaag duo Farjad Nabi and Meenu Gaur (who will showcase the film Jeewan Hathi starring Naseeruddin Shah, Adnan Jaffer and Samiya Mumtaz among others), Shahbaz Sumar (who will present a film called Khaeme Mein Matt Jhankain) and Siraj Ul Haq (who has produced Mohabbat Ki Aakhri
Kahani).