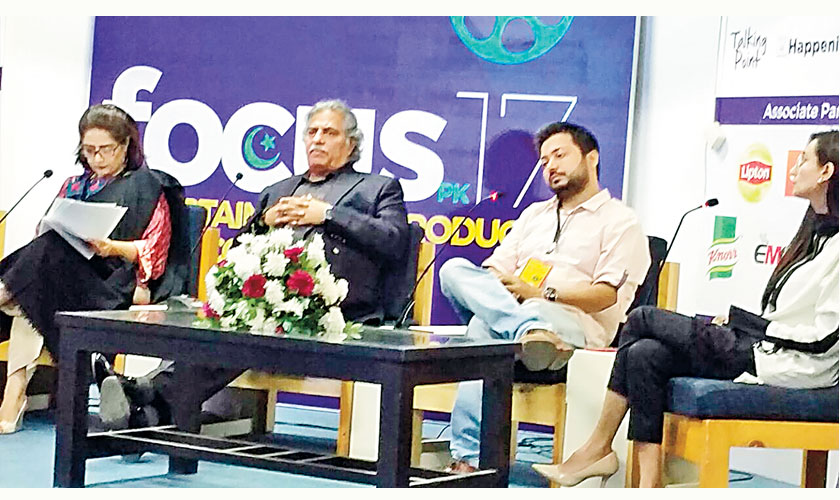 The second edition of Focus PK, an annual conference aimed to present issues that the entertainment sector faces in Pakistan, took place in Karachi over the weekend. The very first discussion, 'Licensing and Censorship – The Way Forward' tackled serious censorship issues that movies and TV programs face in Pakistan, currently relevant because of films like Verna and drama serials like Baaghi. The panel included Faisal Javed (Broadcaster), Usman Pirzada (Vice Chairman Film Censorboard Punjab) Faisal Kapadia (CEO Mindmap Communications) and Nina Kashif (Head of Programming Urdu 1).
"When we censor a film, if there is a difference in opinion, we go for votes that decide the movie to be aired," said Usman Pirzada on general censorship policy. Speaking of the reasons why Shoaib Mansoor's Verna faced a possible threat of censorship and why, when released, it did not even get an Adult certification he added, "For Verna, an adult certificate was initially planned with consensus from Shoaib Mansoor, however the distributors wanted it to be available to all audiences."
Nina Kashif spoke about the hindrances she faced when Baaghi, a drama serial inspired by social media sensation Qandeel Baloch, was announced.
"When Baaghi's idea was conceived with Umera Ahmed, and the news went out, people reacted strongly towards it because it had Qandeel Baloch's story," she said. However, she added, "People are even watching Baaghi in India and women who are victims of abuse approach us to make movies on them."