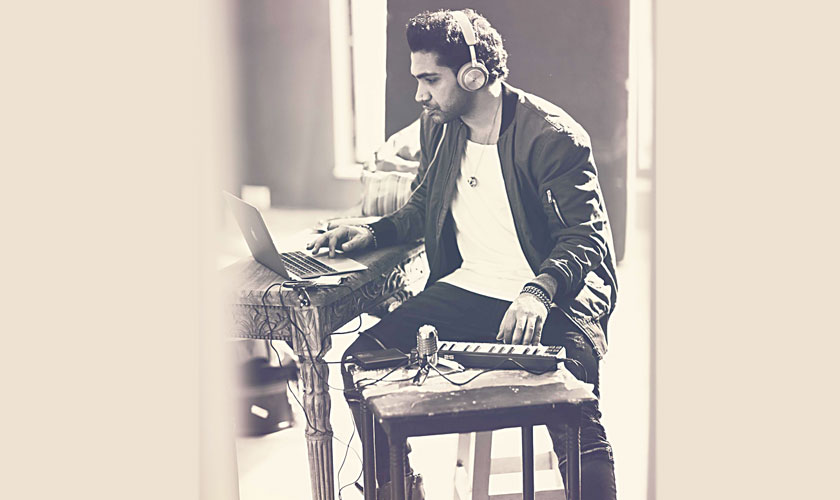 It is no news that one half of music group Josh, Qurram Hussain – popularly known as Q – is making his debut as a music producer for the upcoming musical, Rangreza that stars Gohar Rasheed, Urwa Hocane and Bilal Ashraf in pivotal roles. The artist has composed four songs that are featured on the soundtrack of the film, which is slated to come out on December 21 of this year. The first one, titled 'Bagiya', sung by Jonita Gandhi, released recently to much applause while another song that is said to be a qawwali is all set to come out on December 12 at 12:12 am.
Composed and sung by Q, the qawwali is called 'Janasheen' that the artist wrote a few years ago. According to him, it is about being deeply in love where your beloved becomes your whole world. "Because of this thought, I tried to produce it like a Qawwali and I felt that would suit the emotion of the song best," he shared.
Reflecting on how the track became part of the film, Q informed that the director of the film, Amir Mohiuddin really liked it as soon as he heard it as it fits well to Rangreza's context.
This is the first time Q is producing a qawwali so he collaborated with Lahore-based music producers Sohail Abbas and Imran Khalil, who have worked on similar songs in the past. What the final product looks like, we will find out once it comes out next month.