Rajab Fakir comes from Mithi, Tharparkar and has been singing for the last 17 years.
MusicMix
In its second episode from the third season, the music series presents Rajab Fakir as he brings to life a bhajan by Mira Bai­.
Commemorating the occasion of Diwali and keeping up with its practice of presenting various musical and cultural traditions, Lahooti Live Sessions is back with another delightful track.
The opening episode, featuring Shamu Bai, (who is from Jam-Jani village) and Bhagat Bhoora Lal (who is from Goth Chaonro), highlighted the tradition of 'bhagti music' with a song called 'Sartyoon'. Sung in Hindi and Sindhi, it featured the poetry of Shah Bhittai and Shree Hans Das.
The strong impression left by the first episode, fortunately, has been carried off by the second episode as well. In it, we're introduced to Rajab Fakir, a singer from Mithi from the Tharparkar District in Sindh, who makes his mark with a single called 'Nachoon Gi'. Fakir runs a music academy in Mithi and is seen singing a Mira Bai 'bhajan' in the episode.
Through a teaser video released by Lahooti, we learn that Rajab Fakir has been singing for the last 17 years. The Mira Bai bhajan he is seen singing in the episode is one in which "she dances to please the beloved casting worldly shame and family customs to the wind".
With guitars, keyboards and the sitar playing a complementary role, the song has gentle undertones. It's the vocals though that gets you the most. Running a little over 6 minutes, it's the song that could.
This season of Lahooti Live Sessions, recorded in Jamshoro, like preceding years has been produced by The Sketches, and consists of eight songs in total. The journey that began in 2013 will go on at least for the next couple of weeks as more songs are unveiled.
Speaking about the initiative, Saif Samejo told Instep: "The journey is from artist to artist; we go to villages and record artists. Then, we ask them if they know of other artists and they will point us in a direction. They'll tell us that there is someone 50 km or 100 km from here. Then we ask about female artists in particular and they'll suggest someone to us. We find them, meet and talk to them and then record them. We cover their travel, make them live us and always welcome them to our studio so they can learn about newer methods of recording."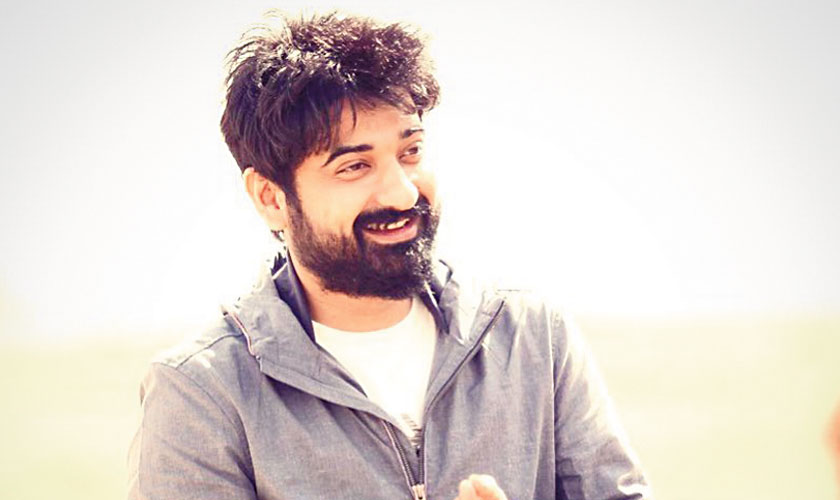 Saif Samejo, who spearheads Lahooti Live Sessions, has confirmed the status of his music group (The Sketches). A third studio album is in the pipeline and should release by November/ December of this year.
As for The Sketches, a music group spearheaded by Samejo, it looks like things are on the right track. With six songs recorded, the upcoming third album is well on its way. "While recording Lahooti Live Sessions, we also work on the album material simultaneously," stated Samejo when asked about progress. "The philosophy is simple. When you're doing one thing repeatedly, you can get bored from it. People wonder how we can do two things at once. But we tend to switch between the two. Hopefully, by the end of this month, the album recordings will be finalized. Faraz Anwar is a big part of the record. We're also being joined by two musicians from Nepal who will be arriving shortly. We feel we will be done with the album by November."
Samejo also confirmed that status of Lahooti Melo 2018. "It is being finalized. We've started talking to artists. Right now the confusion is where to do it. We did it in Hyderabad for two years. One location we have in mind is Karachi so a sense of unity is created there. We could also do it in Jamshoro or perhaps Mithi. So right now we're considering one of these three as a possible location."