Zarrar Khan with his Verna co-star, Mahira Khan.
InstepExclusive
In this Instep exclusive, Zarrar Khan talks about making an acting comeback as antagonist in Shoaib Mansoor's Verna.
Television actor Zarrar Khan, who featured in a string of successful Pakistani plays before settling down in Dubai, will be making a comeback as well as a silver screen debut in Shoaib Mansoor's Verna.
Let's recap things a bit. Zarrar Khan began his career with Pakistan Television in 2003 and went on to work in over a hundred plays in a career spanning over a decade. Back in 2011 Khan, who had several successful plays including two major Geo Entertainment serials - Tum Ho Ke Chup and Meri Behan Maya - to his credit, decided to turn banker and settle down in Dubai just when his acting career had started to take off. He had resigned to a successful, corporate life when he was approached for a major role in Shoaib Mansoor's production.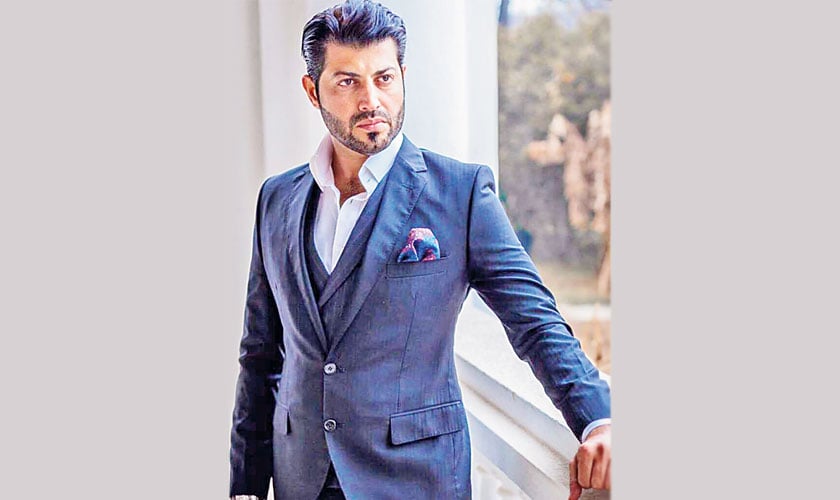 "There were a lot of lobbies being made within the industry back then and I am personally not a fan of grouping," Khan shared when we caught him for a telephone interview. "I didn't see myself going anywhere and I saw no point in staying, so I moved and explored other avenues in Dubai."
Post a prolonged hiatus, Zarrar is all set to return with not just any project, but veteran director, writer and producer, Shoaib Mansoor's upcoming film titled Verna, which will also mark the actor's silver screen debut. "I received a message from the assistant director of the film, asking me if I was interested and I didn't believe it initially," Khan told Instep in this exclusive conversation.
"However, I told him I'd be visiting Pakistan for Eid and perhaps we could set up a meeting then. Six months later, a day before I landed in Pakistan, he messaged me again," Khan continued. "Apparently Shoaib Sahab had seen my picture somewhere on the internet and was persistent on casting me. So I met him for the first time in Lahore last year and it was a surreal experience in itself."
Donning the character of Verna's lead antagonist, essaying the son of an influential political figure who exploits a woman, Zarrar shares space with Mahira Khan, musician-turned-actor, Haroon Shahid of Symt and the Khuda Kay Liye-famed Rashid Naz.
"Mahira is simply amazing, a gem of a person I'd say. From the very first time I met her to winding up the shoot, she's been so supportive throughout," the actor revealed on working alongside the Pakistan's favourite star. "On the whole, I feel Verna has a terrific cast and crew."
Speaking of how Khan was able to get into the skin of his role, considering how Shoaib Mansoor paints his characters in the harshest of real light, he shared, "I actually threw my ball into Shoaib Sahab's court in the first place. I knew how to get into my character, but I did chat with him so that I would know how he has envisioned the character and what facets he had in mind. It helped a lot more since he's also the writer of the film."
"We were always on the same page and it helped me execute the role according to how Shoaib Sahab wanted it to be. I think you always need to know what the director wants," he continued. "Apart from which, I made sure I was punctual and prompt and that's something he really appreciates. I feel that as an actor, you must understand what your director is looking for. At the end of the day, he was satisfied with my performance and I consider that an achievement in itself."
Entirely shot in the northern region of Pakistan, Zarrar has just recently completed dubbing for the film in Islamabad, where a major spell of filming took place. On a parting note, he revealed that he's turned down a number of local films and hopes to foray into mainstream showbiz with Verna, which is all set to release this year.