Originally from Iran, the Mumbai-based actress speaks to Instep about working in an upcoming Pakistani film called Maan Jao Na.
Born in Iran and raised in Germany, Elnaz Norouzi aka Naaz, is no stranger to the world of stars and movies. With a number of international runway appearances and campaigns to her credit, she is slowly but surely carving a name for herself across multiple territories. Having moved to Mumbai in 2012, Nourazi has starred in commercials with the likes of Shah Rukh Khan as well as Salman Khan and is now gearing up to star in a Crew Motion Pictures' next alongside Adeel Chaudhry, Ghana Ali, Hajra Yameen, Ayaz Samoo, Naeem Haque and many more. In this interview with Instep, Norouzi talks about her experience of working in Pakistan, upcoming projects and other matters…
Instep: You had your film's press conference recently. How was it?
Naaz Norouzi: Exhausting to begin with (laughs). It was my first ever press conference and I was really excited yet awfully stressed and nervous before actually arriving at the venue. However, the response I received was extremely overwhelming and honestly, something I had not expected.
Instep: Did you hesitate while deciding to come to Pakistan considering security concerns?
NN: Of course. I had people telling me not to go to Pakistan and that didn't sound very good, but at the same time, I was told that it was a nice opportunity for me, and when I finally came here, I was pleasantly surprised to see how warm Karachi and its people are.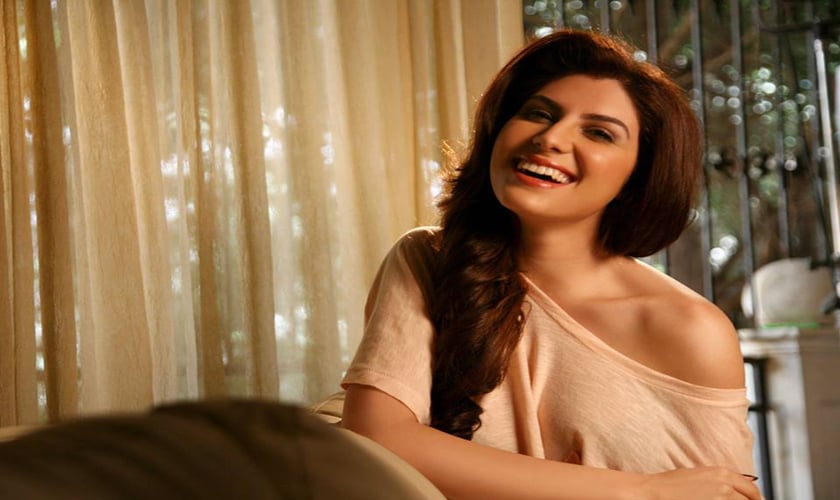 Instep: Were you aware of the revival movement that local cinema is undergoing?
NN: Honestly, I had no clue about the Pakistani cinematic scene at all. I trusted my instinct, Adeel Chaudhry's words, since I had known him from before and he had also discussed the film with me. I know a lot of people who research about the places they visit or actors they work with, but that's something I've never done. I think it has something to do with the fact that I've been working for quite a while now and because of that, I've travelled a lot and have only encountered the best of people. The decision to take up a project is always very instinctive, and I just had a very positive feeling about Pakistan.
Instep: How has your experience been shooting Maan Jao Naa?
NN: I am truly grateful to have a director like Aabis Raza for my debut. I've heard that when you're doing your first film, you're not always happy with what's happening. However, being in a country where I have no idea about what's happening and I don't know anyone at all, my director, producers and co-actors have been taking such good care of me and have been treating me like family.
Instep: Before you had been roped in to play the part, Ushna Shah was supposedly playing the female lead. Were you aware of this fact?
NN: Unfortunately, I don't know her at all, but I'm sure she's a lovely girl and a fantastic actress. But to answer your question, this happens all over the world. Sometimes you agree to do a movie, but then you either don't have the dates, or the script changes or somebody else comes on board – I think that's only natural.
Instep: You play a Pakistani girl in the film. Did you have trouble getting into the skin of your character?
NN: I love getting into different characters and I feel that Pakistani culture is very similar to that of Iran. The character I play, Raania is of someone who is carefree and doesn't believe in marriage, so that is very close to the rituals of Germany, where I grew up. So I personally relate to a lot of Raania's attributes and maybe that's why I feel I've been able to do justice to it. I now feel that I'll be able to play another Pakistani girl too, which is probably a lot more traditional and conventional as well.
I have a thing for languages as well, I speak about 7 languages and I love to learn and adapt new ones. There was a part in the film where I had to speak in Sindhi and my director was awfully scared, but he's been very helpful and I was able to pull it off. Conversing in Urdu hasn't been much of a hassle since I try speaking it all the time. I do make grammatical mistakes here and there, but hey, I'm still learning.
Instep: Since you've got Iranian roots, is Iranian cinema an avenue you want to explore?
NN: Yes, in fact, I was offered a number of huge films alongside big names from the Iranian industry. Even though I love the country and its cinema, unfortunately, there are a lot of restrictions and I would be bound to just work in one country and that is something I don't want to do at all. The rules suggest that a woman has to wear a Hijab at all times and that's something I can completely understand and respect, but I can't stop my work in India or even here in Pakistan at the moment.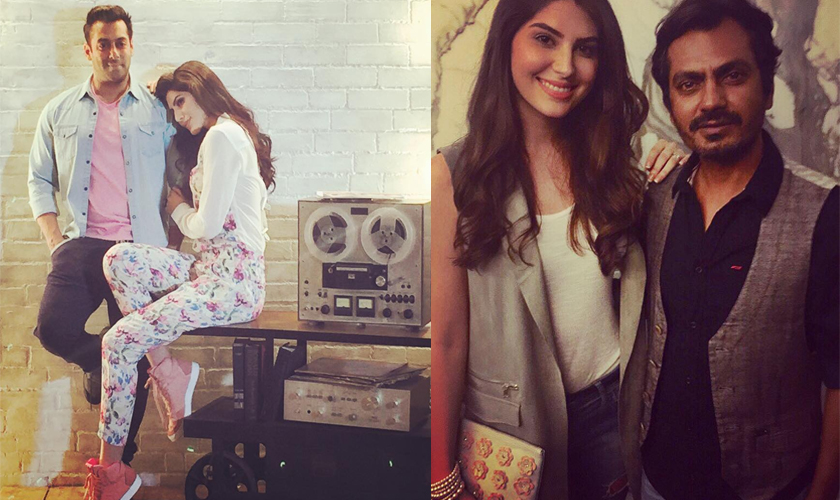 Instep: What was it like working with the likes of Shah Rukh and Salman Khan?
NN: My entire experience in India has been absolutely amazing thus far. My dream was to meet Shah Rukh Khan, let alone work with him. All of them are so very supportive and I've learnt so much. When I first reached India, I was extremely impatient, but after working with Salman Khan, I've realized that patience is an important virtue. I've learnt to be humble from Shah Rukh, he is somebody who treats every person around him like a star and that's something I want to adapt.
Instep: Other than Maan Jao Na, are you considering other Pakistani films?
NN: I'm open to everything that isn't political. Politics is something that has nothing to do with art. I would love to do action, or a romantic-comedy I would love to do a film that one gets to learn from. I also got to meet Ali Zafar in India once and I feel that he is a gifted musician and actor. And of course, who doesn't know Fawad Khan. He's been doing so well in Bollywood. I would love to work with both of them.