Zohra Rahman
StyleFile
Zohra Rahman is all set to exhibit her contemporary jewellery
at London Fashion Week.
Jewellery designer Zohra Rahman made quite an entrance into the fashion circuit a couple of years ago with her since critically acclaimed collection, Unsent Letters. Considering that contemporary jewellery has a very limited demand in the country, Rahman has done rather well for herself with fashionistas as well as celebrities taking a liking to her brand. She also has two major collaborations under her belt, one with HSY for his bridal week collection in 2015 and another with Seher Tareen in 2016.
All her accomplishments so far pale in comparison though to the gig she's managed to bag. Rahman will be showing her collections at the London Fashion Week, which begins today and will run till February 25. The week long sartorial extravaganza is part of the Big Four that defines international fashion, along with New York, Paris and Milan. Even attending fashion week is prestigious, showcasing your work there is phenomenal.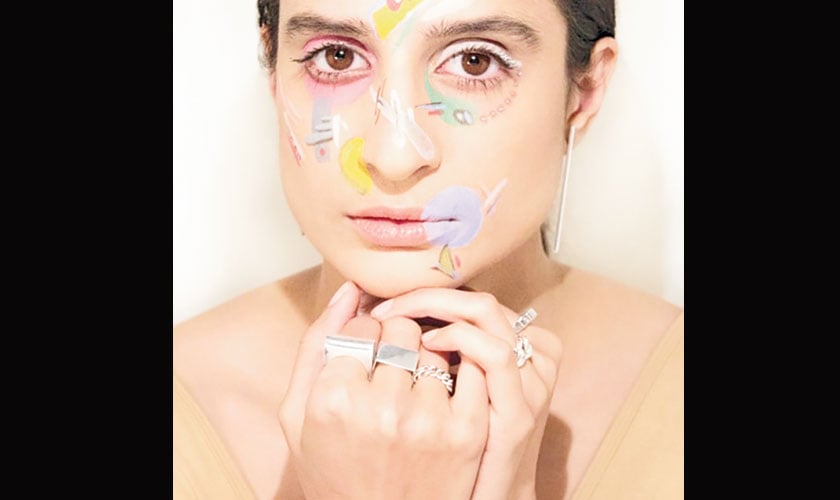 Speaking to Rahman we discovered that she had to send in a portfolio, business deals, and years of experience and stockist details to the fashion council while applying for exhibition space at the event. "So LFW is structured differently from other fashion weeks because it's all consolidated into one exhibition space as opposed to being spread across the city like in Paris. Obviously, this is a better system for those who wish to introduce their brands because the council can then offer you guaranteed footfall from not only buyers but also the press and major retailers.
It's a great opportunity to be able to even showcase at event like LFW. Pakistan doesn't really have a market that understands contemporary jewellery and there isn't great demand for it here but towards Europe it's a different ball game all together. In terms of criteria for choosing which brands get to exhibit there is no hard and fast rule that the council follows; it's a matter of aesthetics, if they like your work enough they will ask you to come," she explains.
Rahman will be exhibiting her original collections, including the latest, Memo, which will be expanded upon. "I wanted to take my own work and not dilute the aesthetic with collaborative collections. I've designed a few new pieces for Memo which will be exhibited there for the first time and I'm also taking Unsent Letters."
In terms of what Rahman hopes to accomplish by showcasing at LFW, she claims that she's always eyed the European market and had plans of expanding there so this opportunity is a great chance for her to gauge the audience and their response.
While the minimalistic designer isn't too hung up on bagging a major retailer through her first exhibition, we're certain that Rahman will make a mark and probably bag an order or two while she's at it. We couldn't be more proud of Rahman and her success.