CINEMASCOPE
Have you ever wondered who survivalists are? What they do? Well, survivalists or preppers are individuals who actively prepare for emergencies. These emergencies may be manmade or natural; they can be a product of social or political order, civil unrest, war or terrorism, domestic or industrial accidents or any unanticipated situation or predicament.
The true hallmark of a survivalist is that they are self-sufficient, and often possess emergency medical and self-defense training. They can protect others and because of these skills, they are capable of surviving a known and unforeseeable calamity.
Survivalism is, therefore, much more than a concept. With perseverance as key, these movies are often dubbed inspirational and allow people to learn a great deal along the way. So here's a reflection on 10 of the films from the genre.
Cast Away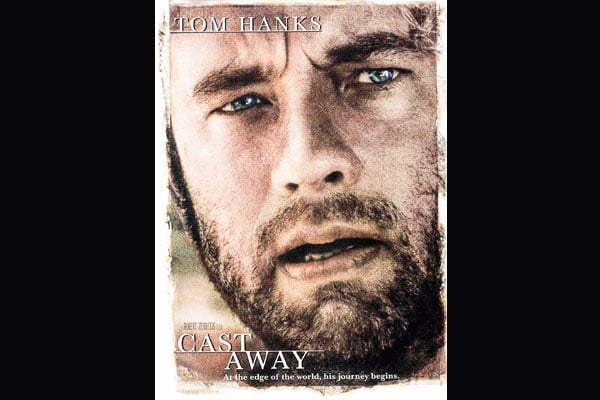 In this 2000 film, often referred to as one of the best survival films of all time, a courier service employee, essayed by Tom Hanks, gets stranded on an uninhabited island after his aircraft crashes in the South Pacific. Being the only person on the island, he has to beat the odds and survive with whatever is at his disposal, which isn't much. The movie is a showcase of his untiring efforts as he learns to survive and makes use of the remnants of the aircraft's cargo. Forced into a hostile environment, he learns to prepare for dangers; he learns to withstand extreme temperatures and hunt for food out in the ocean. And since man is a social animal, he befriends a volleyball and names it "Wilson" and talks to it in the absence of human company. The movie is a great depiction of endurance, tolerance and of beating the odds.
The Edge
Directed by Lee Tamahori, The Edge, starring Anthony Hopkins, Alec Baldwin and Elle Macpherson in lead roles, is another drama that depicts survival of the fittest and the smartest. A billionaire, along with his much younger wife and a team of photographers - headed by a young man called Bob Green, plans a trip to a remote Alaskan lodge. Although the billionaire suspects that the young man plans to kill him, things go sideways when their plane crashes, miles away from the planned path, into a lake, killing the pilot instantly. Now, all stranded, with no hope of being rescued by an aerial search, they have to walk their way to a safer spot. Although Bob and his assistant are more physically fit, the billionaire's intelligence proves to be the key to their survival, especially after a viciously wild bear brutally kills one of the team members and begins to stalk the rest. This thrilling adventure teaches us how in times of great crisis, one can make a survival, not by the tools and weapons that they have at their disposal but by plain and simple ingenuity.
127 Hours
Based on a true story, this movie tells the story of a real-life mountaineer/canyoneer by the name of Aron Ralston, who gets trapped under a boulder while climbing near Moab, Utah, and resorts to desperate measures in order to survive. Ralston enters the Blue John canyon through a slot canyon where he accidently slips and falls in between a large crevice and becomes trapped. After endless attempts to move the boulder, he shouts out for help but it's useless since there is no one around. He begins to record a video diary on his camera and by using a large blade that he finds in his pocket starts to chip off the boulder hoping that he would be able to get away. While he is at it, he also rations his food and water so that he doesn't run short of it soon – since he doesn't know how long he would remain stuck under the boulder for.
During his 127 hours, Ralston is confronted with highly extreme situations including deciding whether or not to cut his arm off. Directed by Danny Boyle, 127 Hours may be one of the most disturbing survival movies ever made.
Life of Pi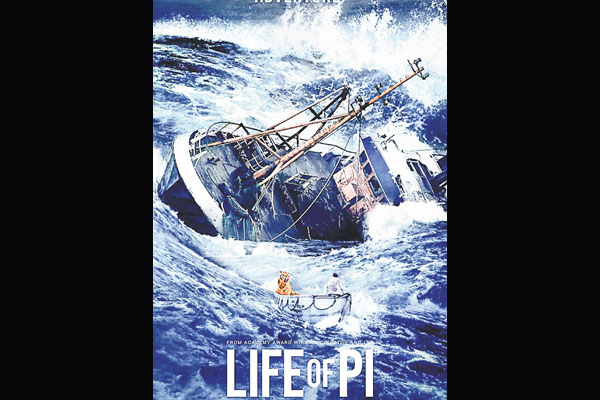 This is the dazzling survival story of an Indian boy who gets into a ship wreck and gets stranded on a lifeboat for 227 days with a ferocious companion – a Bengal tiger named Richard Parker. Life of Pi depicts how under acute circumstances, the Indian boy makes his survival. The film, though a fantasy adventure, teaches a lot of things about life and of course, 'survival'.
Buried
Buried is a story about an Iraqi-based American civilian truck driver who, after being attacked, finds himself trapped and buried alive in a wooden coffin with some items at his disposal (including a lighter, flask, knife, flashlight, pen, pencil, glow-sticks and a cell phone). Now, under this highly claustrophobic situation, and in a race against time, the man needs to fight for his survival.
Lone Survivor
Set during the war in Afghanistan, Lone Survivor depicts the failed United States Navy SEALs counter-insurgent mission "Operation Red Wings", during which a four-man SEAL investigation and surveillance team was commissioned to hunt down and kill the Taliban leader Ahmad Shah.
Alive
Alive is a biographical survival drama that details the story of a Uruguayan rugby team on its way to a crucial match on an aircraft. The team tragically becomes engaged in a plane crash as the Uruguayan Air Force Flight 571 crashes into the Andes Mountains on 13th of October, 1972. This hair-raising ordeal tells the story of the plane crash survivors who would go to any length to fight for their survival in the snow-covered mountains.
Into the Wild
Into the Wild is another biographical drama based on the voyage of Christopher McCandless across North America and his life spent in the Alaskan wilderness. During his journey, McCandless' car is caught in a flash flood forcing him to abandon it and begin hitchhiking instead. What follows is a perilous journey of survival.
Saving Private Ryan
Saving Private Ryan is an epic war movie set during the invasion of Normandy during World War II. According to many critics, the movie is notable for its realistic and graphic portrayal of war. The story revolves around US Army Rangers Captain John H. Miller and his squad as they begin their search for a paratrooper Private First Class James Francis Ryan – who happens to be the last-surviving brother of four servicemen. In this intense saga, survival is a brutal fight as an attempt is made to rescue Ryan.
The Grey
This intense survival thriller tells the story of a number of oil men stranded in Alaska after an aircraft crashes and the men are forced to survive using whatever they can; their wits, endurance, tools, etc. However, little do they know that much more is in store for them in the wilderness including a pack of gray wolves who stalk them in the mercilessly cold weather.