BEIJING: China on Monday appeared to contradict New Delhi's claims of mutual troops' withdrawal from Doklam region, saying that only Indian troops have been pulled out from the border.
Chinese foreign ministry said Indian troops had withdrawn to the Indian side of a disputed border area where the two countries´ soldiers had been locked in stand-off for more than two months.
Ministry spokeswoman Hua Chunying said, "Chinese troops will continue to patrol the disputed Doklam region."
Earlier, Indian Ministry of External Affairs claimed Beijing and New Delhi had agreed to bring to an end a prolong stand-off at the Sikkim border that began in June.
It said, "On this basis, expeditious disengagement of border personnel at the face-off site at Doklam has been agreed to and is on-going."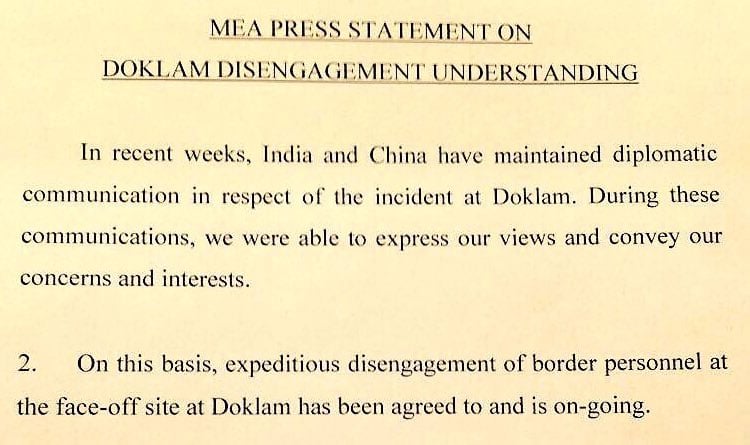 However, Beijing contradicted New Delhi's mutual troops withdrawal statement, saying only India has pulled back all border personnel and equipment from the border standoff site at Doklam.
The move comes ahead of a summit of the BRICS nations – a grouping that also includes Brazil, Russia and South Africa – in China early next month.