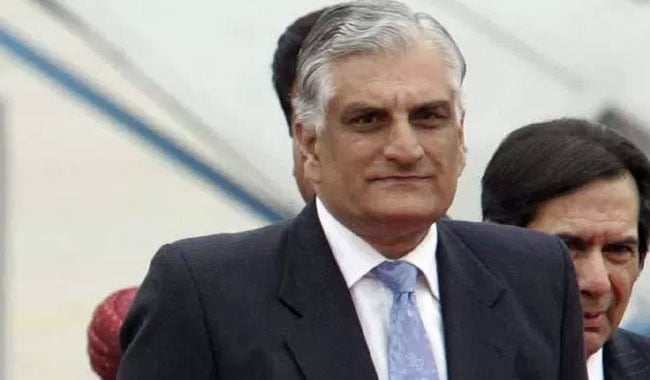 PASROOR: Enraged protesters attacked the house of Law Minister Zahid Hamid here on Saturday.
According to Geo News, the angry protesters forcibly entered and ransacked the house of the law minister.
However, Zahid Hamid and his family were not present inside the house at the time of attack.
Meanwhile, protesters set on fire entrance gate of the house of former interior minister Chaudhry Nisar Ali Khan.   
PML-N MNA Javed Latif claimed that his residence was also attacked by angry mob in Sheikhupura. However, local police disputed the minister's claim.
Earlier in the day, a policeman was martyred and over 190 people including police officers were injured as forces on Saturday moved to disperse a sit-in that has virtually paralysed the country´s capital for weeks.
Smoke and tear gas filled the air as the roughly 8,500 elite police and paramilitary troops in riot gear were also seen throwing rocks and using slingshots in the ongoing bid to clear 2,000 or so hardline demonstrators which began soon after dawn.
Speaking to state-run television, Interior Minister Ahsan Iqbal had said that he was ready to resume dialogue with the protest leaders, adding the operation to disperse Islamabad sit-in had been launched on court orders.
The minister said that the crackdown had been initiated in the capital in the light of court orders, which could not be ignored.
It is a duty of administration to implement the court orders, Iqbal said.
He appealed to the masses to beware of any conspiracy meant to spread violence as the country could not afford instability.
He warned that the protesters had certain things and resources which might be used against the state.