KARACHI: Dr Ruth Pfau, who devoted her whole life for Pakistan's lepers, passed away today at a private hospital, an official of the Marie Adelaide Leprosy Centre (MALC) said in a statement.
Dr Ruth Pfau, the founder of National Leprosy Control Programme in Pakistan was ill and admitted to a local hospital late Wednesday.
Dr Pfau, 87, was admitted to the ICU of a private hospital after her health deteriorated.
The doctor of German descent had been feeling unwell since weeks and her doctors were not very hopeful, sources said.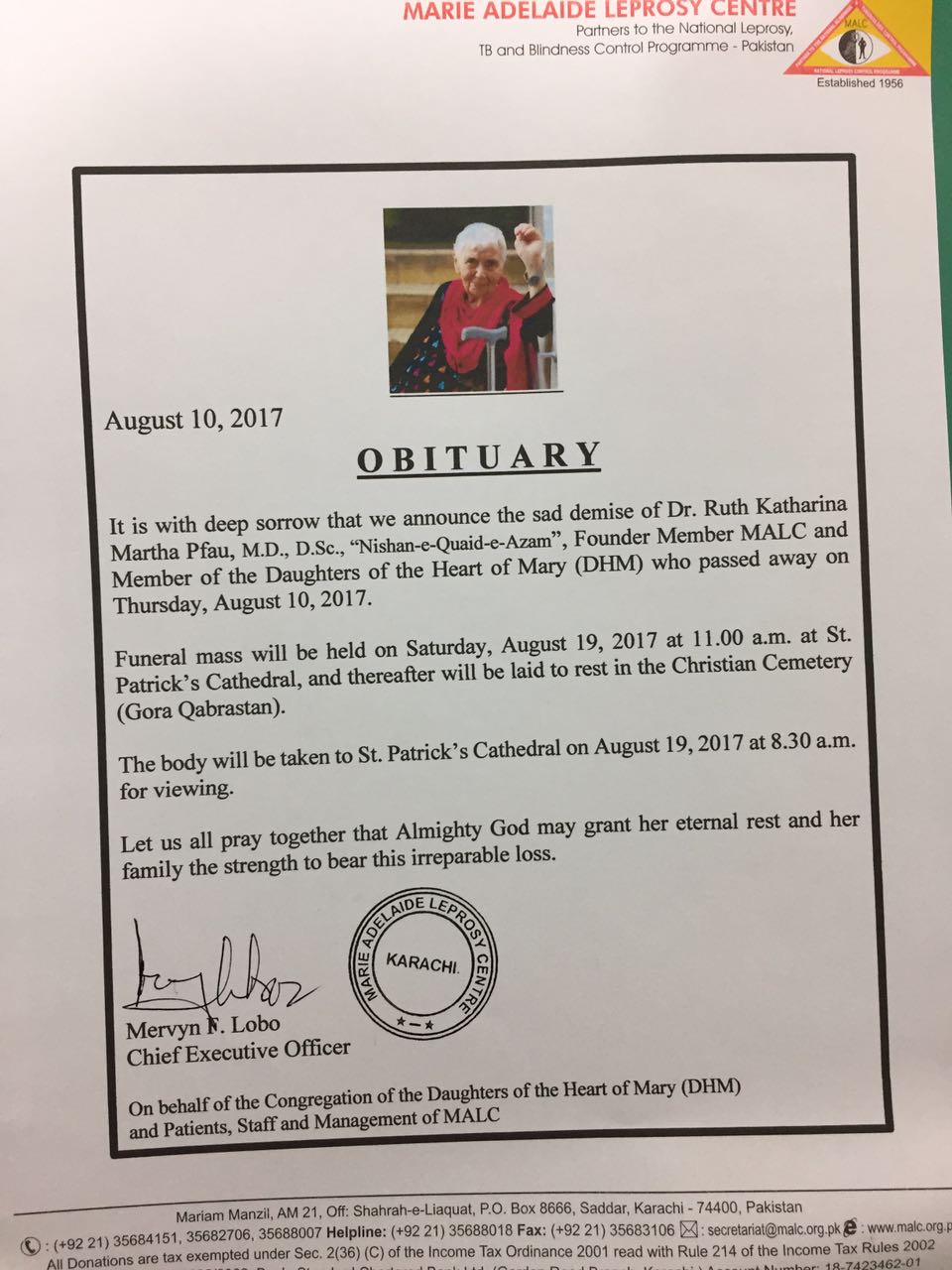 Ruth Pfau came to Pakistan in 1960s and dedicated her life to taking care of leprosy patients.
It was due to endless struggle of Dr Pfau that Pakistan defeated the disease and became free from leprosy in 1996.
She has been running a leprosy centre and was in charge of Mary Adelaide Society of Pakistan, where leprosy patients are treated.
She was granted Pakistani citizenship in 1988 and received numerous accolades for her services.