LAHORE: A suicide bomber blew himself up outside a park in a densely populated area of the metropolis, killing at least 69 people including 29 children and injuring over 300 others, police and rescue official said on Sunday.
The blast place took place just outside the exit gate and a few feet away from children´s swings at the Allama Iqbal Park in Iqbal Town, the police said.
The dead and injured, most of them women and children, were shifted to various hospitals where an emergency was declared after the blast.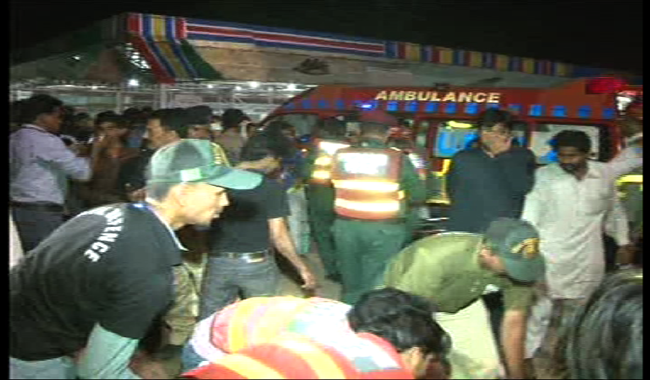 Police, Army personnel, Bomb Disposal Squad and forensic experts reached the park and placed a cordon to gather evidence. DIG Operations Haider Ashraf said evidence suggest the blast was carried out by a suicide bomber but further investigation would determine the exact nature of the blast.
The injured were moved to the Jinnah,Sheikh Zaid and other hospitals for treatment. Hospital sources said more casualties were feared as some of the injured were in critical condition.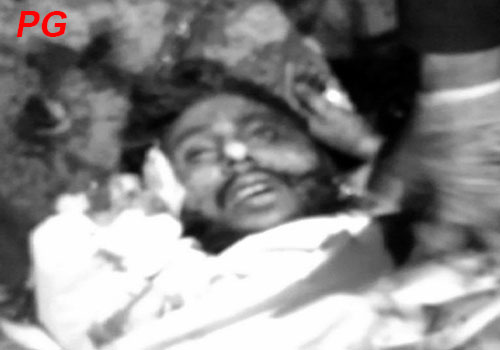 The suicide bomber is said to have been identified as Yousuf, son of Ghulam Farid, a resident of district Muzzafargarh, born January 1, 1988.

Talking to media Lahore's District Coordination Officer (DCO) Captain Usman said the attack might have taken place on the day of Easter but Cristian community doesn't seem to be the target of the brutal attack.
Prime Minister Nawaz Sharif has expressed his grief and shock over the loss of precious lives in the deadly blast in the heart of Lahore. Reacting over the incident Pakistan Tehreek-e-Insaf chairman Imran Khan said: "I strongly condemn the terror attack in Lahore in which our innocent citizens including women & children lost their lives"
Punjab Chief Minister Shahbaz Sharif announced three-day mourning.