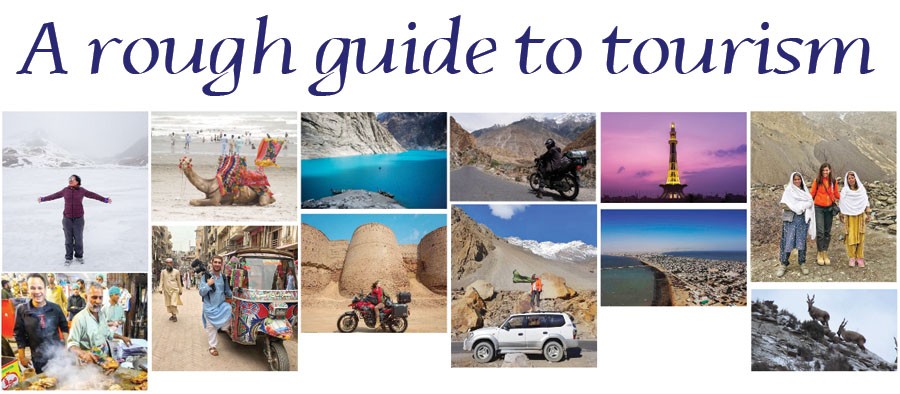 Is the tourism industry in Pakistan solely responsible for our poor tourist facilities or is it the government that is to blame for inadequate tourist infrastructure? It is both, it seems.
Besides, more importantly, Pakistan has been fighting terrorism for the last more than a decade or so. In the process, much peace and stability was lost to military operations against terrorists in sensitive areas. Tourists inevitably stayed away. In this backdrop, reviving the confidence of tourists, especially foreign, in the hospitality and breath-taking beauty of the land is not an easy task.
The PTI government has made efforts to bring back the petrified tourists. Though several new roads and facilities have been built over the last few years, a lot has still to be done to realise the enormous economic potential tourism offers. There are destinations simply stunning, e.g in Balochistan, which remain untapped.
Also read: A rough guide to tourism
The present government has stressed the need to invest in the idea of showing the best-kept secrets of Pakistan to the world, but in this zeal it has sometimes gone overboard, to the extent of sacrificing truth at the altar of image-making. The government grew ambitious to the extent of declaring it would develop 20 new tourist destinations during its tenure -- four each year. It introduced a new visa policy for 175 countries, including e-visa facility. It has even invited social media enthusiasts to travel across the country and magnify the tourism potential of the country and show it to the rest of the world.
All these efforts are very good on paper. Unless the ground realities change side by side, every plan, however sincere, will end up going down the drain.