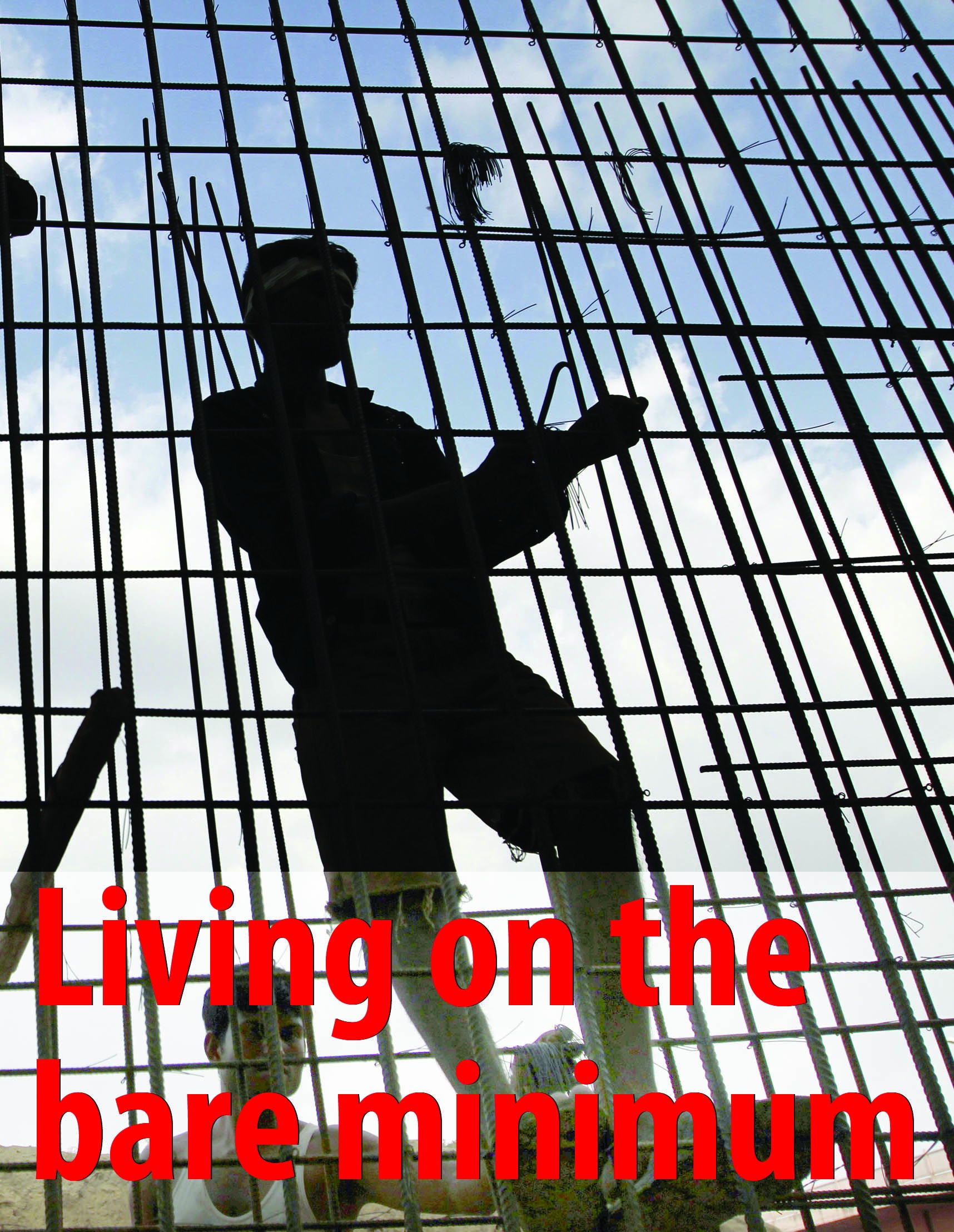 Unfortunately, implementation of minimum wage is not on the priority list of the policy makers in Pakistan. From time to time, we hear statements from government officials proudly declaring a raise in the minimum wage. On paper, minimum wage in Punjab has been recently raised to 16,500 (to be effective from July 1, start of the new fiscal year.) Sindh raised the minimum wage from Rs15000 to Rs 16,200 last year.
But no one seems to be focusing on what a minimum wage should be? How should it be calculated and implemented? In the first place, should we be asking for a minimum wage or a living wage? The term "living wage" denotes a decent living, one that ensures the basic necessities of life in view of sky-rocketing inflation and increasing costs of living. While there is an urgent need to focus on the concept of living wages, it is disturbing that even minimum wage of a worker is an unfulfilled promise in most cases, especially in informal sectors, such as domestic and home-based workers, daily wagers and workers at beauty parlors, etc. Our profiles in the Special Report today attempt to cover the exploitation of workers at the hands of employers who do not give them even minimum wages or job security.
Also read: Living on the bare minimum
The government's writ in this respect does not seem to be extending beyond the minimum wage boards that work at the policy stage. It is about time that living wage, as we should call it, should be calculated and implemented in the light of our socio-economic realities and recommendations by world organisations, such as the International Labour Organisation. Because only a satisfied labour is the key to an economic take-off.