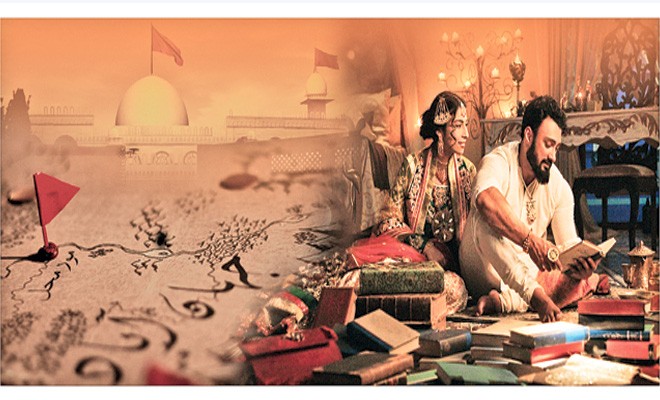 Merging ideas that date back to eons ago and drawing influence and inspiration from the Mughal period as well as Greek, Egyptian and Turkish civilizations, Mor Mahal is a magnum opus that will challenge stereotypical television while entertaining viewers with palace intrigue.
Television in Pakistan is rarely unpredictable. If you're not hooked to the news or cricket, it's television serials that draw attention. And yet, television often plays home to a slew of drama serials that promote regressive ideas. In between worthy contenders are shows that pretend to be realistic but really are just detached from reality.
Though this feat won't change overnight, the birth of Geo TV's Mor Mahal will, hopefully, take the conversation to a different, slightly progressive dimension as well as satisfy our desire of a fantastical dream world that is engaging, entertaining and ultimately mysterious.
Traditional narratives will take a backseat this year as Mor Mahal gears up for release in the third week of March. Conceptualized by Imran Aslam almost 11 years ago, written by Sarmad Sehbai, directed by Sarmad Khoosat and produced for GEO TV by Baber Javed, Mor Mahal certainly commands attention.
With an all-star castthat includes Umair Jaswal, Meesha Shafi, Hina Bayat, Sania Saeed, Ali Saleem and many more, the show is, according to its director Sarmad Khoosat, "a story of fiercely resilient, powerful women" and is an epic fantasy journey like no other.