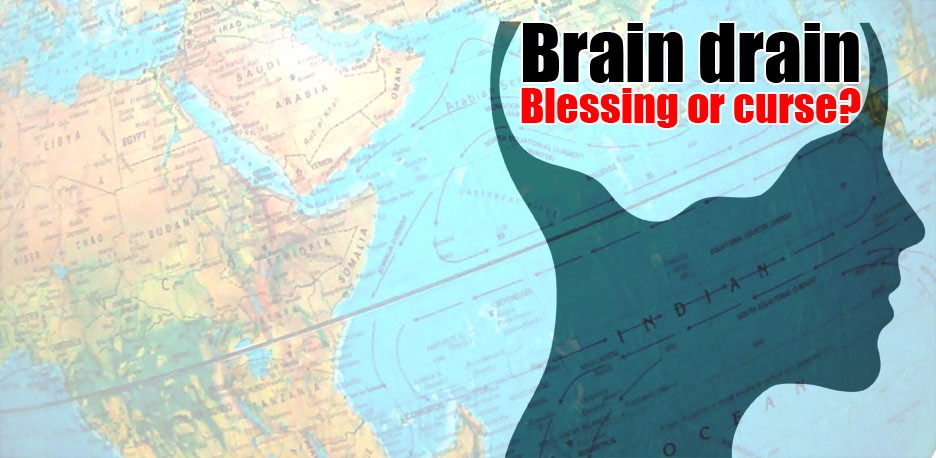 Modern technology and global connectivity force us to reconsider our perception of old ideas. We get to see a lot of Pakistani diaspora engaged with the home country a lot more than ever before. We see them more often on intellectual forums and we see them travelling back physically, contributing in social causes and through skills. The figure of remittance piling up our foreign exchange reserves in the budget speech every year is too significant to be missed.
So, is the erstwhile brain drain turning into a gain of sorts for this country? Our Special Report today is an attempt to gauge the net impact, both positive and negative, of the skilled people who are out of Pakistan.
Despite the visibility of intellectuals, professionals and academics through their increased involvement in Pakistan, we find out, the country is indeed losing more than what it's gaining. We have tried to see the possibility of a policy change to bring the precious expertise back to the country. Dr Adil Najam has aptly pinpointed what's wrong with the policy -- the "false assumption" that these talented Pakistanis are abroad to earn more. No wonder the policy did not work when they were offered money to return to the country. This policy, he says, needs to be replaced by one where conditions are created to nurture talent.
Remittances remain one of the most positive outcomes but there too we feel the brunt of policy failure. Remittances may be a huge share of what the country earns but it falls far short of its potential. There is a serious concern that "Pakistan's remittances might have hit a plateau". And this is because we haven't done much to improve the standards of education and skills here to enable them to get better paid jobs.
Pakistani intellectuals abroad may turn out to be ambassadors for this country but, unfortunately, the conditions in the country that force them to leave are such that the image problem sticks more forcefully. This has happened more so in the last decade or so where we have forced political, ethnic, sectarian minorities to settle abroad. That both of the nobel laureates from the country have had to live outside is not a very comforting thought. Raza Rumi has articulated his own ordeal and those of many others with much pain here.
The story is aptly summed up by Beena Sarwar when she says, "For the foreseeable future, Pakistan's brain drain will remain a blessing, arising from a curse".