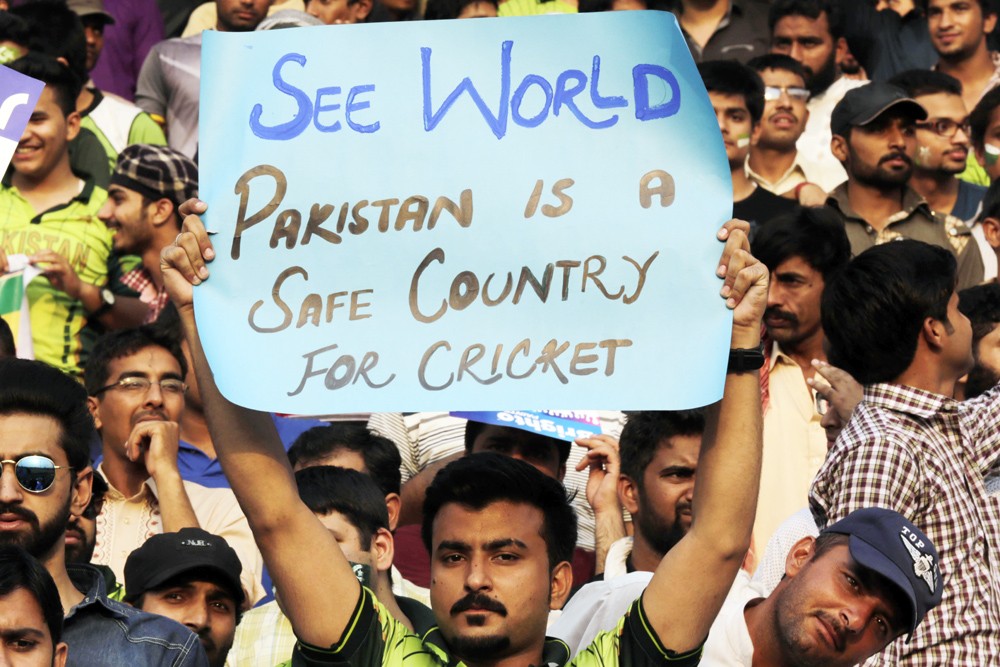 The roars and cheers never died.
At Gaddafi Stadium, jam-packed on all the T20s and even the two ODIs (the last in the series is being played today), the crowds were unmistakably pumped up.
Sporting green shirts -- some of them even had their faces painted in the colours of the national flag, while some were holding placards that stated their feelings in the wittiest of lines; still others were giving shout-outs to their favourite players for a selfie -- the young and the not-so-young were all in a celebratory mood.
It didn't seem to matter much whether the Pakistan team scored a triumph or a trough.
Afridi-fanatics and game lovers aside, there were those who were there just to witness history being remade, as International Cricket came home.