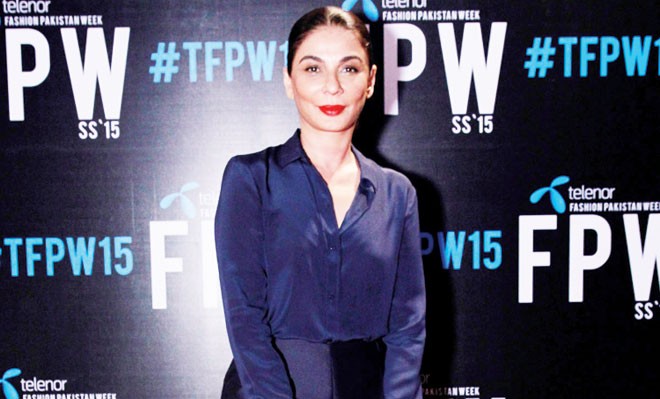 Image maker, stylist par excellence and now magic makeup creator, Nabila goes from strength to strength and this week was especially groundbreaking since the powerhouse launched NO Makeup, what she calls "a face perfecting makeup palette". Nabila has been working on the product for over a decade and it came with a long wait but the product is revolutionary and works exceptionally well on Pakistani skin tones.
This was a great week for Nabila, above and beyond the launch of her makeup line. She, with her team at N Pro, delivered some exceptional hair and makeup trends at the Telenor Fashion Pakistan Week. The runway requires things to be dramatized and exaggerated but one could see the potential in translating runway trends to styles for summer. Nabila is also in charge of the looks at the upcoming PFDC Sunsilk Fashion Week in Lahore next week. There's more to look forward to there! And if all that wasn't enough, she was handed the responsibility of styling the recently held Hum Awards in Dubai.
Between the palette, Karachi, Dubai and Lahore, Nabila has been riding the wave; all we can say is that the industry could do with a couple more like her!