Panelists discuss media and society's opinions about independent women in light of Qandeel Baloch's murder
Karachi
A too little too late, nevertheless appreciated, approval of the prime minister over the much awaited law against 'honour' killings came days after Pakistan's social media celebrity Qandeel Baloch was murdered by her brother to save the family's 'honour'.
It was perhaps this repetitive pattern of violence against women that called for a dialogue, hosted at The Second Floor (T2f) on Wednesday evening titled 'Bold Women, Bad Women: How to Talk about Qandeel Baloch'.
The panel compromising sociologist Nausheen Ali, editor of Dawn.com's Images section Hamna Zubair and lawyer and policy maker Abira Ashfaq discussed the role of media in Qandeel Baloch's rise, her death, including its condemnation and glorification by the society at large.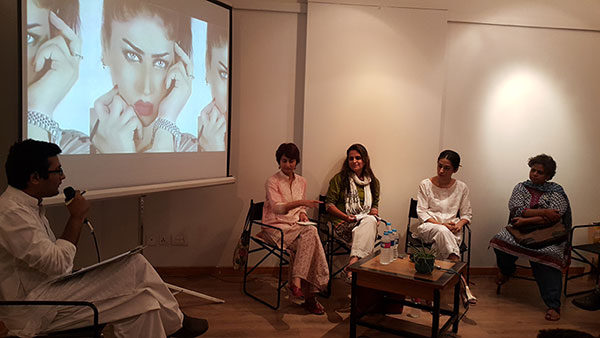 After a video of Qandeel's interview was shown, Nausheen opined that people needed to understand how not to talk about Qandeel, since most were busy weighing her in their moral balance.
"The transition of framework of morality to framework of patriarchy leads to systematic violence against women. This hetero-normative patriarchy is problematic for it governs the lives of all women."
Women are considered unsettled till they were married while the use of words such as 'farigh' for parents who wed their daughters off are used with impunity, she added.
"I ask what keeps them occupied and the answer is this moral policing of their bodies and sexuality."
Women are assumed to be shameful since birth which was evident from the violent dehumanisation of women, reduced to their bodies; and perhaps this was why women were guilty until proven innocent, she added.
Qandeel's murder was also like several other cases of this nature declared 'honour' killing after her brother confessed to it. However, the discourse over the Anti-Honour Crime Bill resurfaced, without which the killer could be compounded or pardoned if the Walis willed so, the sociologist stated.
"There is no doubt that the crime of honour killing should be non-compoundable but so should all other murders carried out in the name of ideology or terrorism," stated Abira.
Recently a Seraiki activist was killed in his house because he spoke against oppression and I would say his killers shouldn't be pardoned either, she added.
"This law also preserves patriarchy because the male members can easily get away with crimes because of them being the Walis," she said.
Speaking about the 'bold women' 'bad women' troupe, Hamna said that the 'bad woman' was a career oriented one, a divorcee or a flirtatious college student.
"The word 'bold' doesn't play out solely in news but also in dramas, films because this was the culture Qandeel Baloch grew up in."
Highlighting how class difference also shaped the reaction to Qandeel's appearance on the media, she added that the society reacts differently to an entertainer coming from lower class as compared to the one hailing from an upper class background.
"The media treads carefully when it's women of higher income backgrounds and Qandeel didn't abide by the unspoken rules. Her existence was her defiance."
Answering a question about the role of advertising sector in supporting sexism, she pointed out that women had become mere objects to be consumed and hyper-sexuality was being promoted by advertisements.
Stressing on the need for the law to grow, Abira referred to a 'provocation' law in England which converted murder into manslaughter in case a man would catch his wife cheating on him or a son involved in a homosexual act.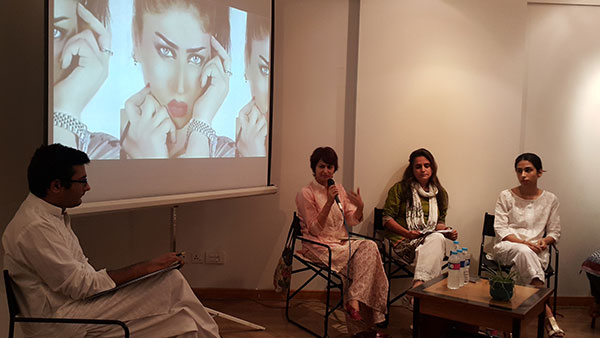 "The law was abolished in 2010 which shows that law needed to change with time and space. In all countries, laws change in accordance with the gender or sexual or religious minorities."
As many vented out their disagreement with the linguistic formation of 'honour' killing, the attendees and panellists reiterated that it was high time the word 'honour' was done away with the killing.
Lamenting on how many stand aloof from politics today, Nausheen said that it was sad to see how Qandeel's death wasn't discussed in the mainstream media with respect to what she fought for.
"Even during protests few people showed up because we have been so depoliticised that we joke about protests and poke fun at all those who choose to raise their voice."