Feedback
Hello Editor,
Great story by Saniyah Eman! The narrative of "An ode to the saint" (March 3) was heart-rending and it beautifully brought forward the spirit of Sehwan. The perpetrators would never understand this that no matter how brutally they attack, the devotees will keep visiting their places of worship.
The story "A mute survivor" by Neeraj Brahmankar was also inspiring. Several literary platforms have emerged and become popular on social media. Many young people who are passionate about writing can easily join them and get exposure. I felt really motivated after reading Neeraj's success story.
Umaima Syed Khan, Peshawar
Hello Ed,
The cover story "Young women through films: official look" (March 10) by SZ was a Happy Women's Day treat for Us readers. It is only through magazines and newspapers, we hear about young women supporting and championing women's voices. Women through films sounds like a great platform for young women who want to choose filmmaking as their career path.
I think filmmakers from the industry should also become a part of this platform and help more women become filmmakers.
Momina Farhat, Bahawalpur
Hi Editor,
Thanks for covering an event held in Islamabad! Mostly, the events you cover in your magazine are from Karachi. Karachi has always been your centre of attention; please give equal exposure to other cities as well.
Ed, you guys published a full-fledged cover story on Karachi Literature Festival 2017 but there was not a single page on Lahore Literary Festival. Even though the event was shortened to a one-day event, it was still worth covering.
Ammar Khan, Lahore
Salam Ed,
I have got a suggestion for the "Happenings" section. If the writers add some interesting sights and sounds from the events, the pieces would become more reader-friendly. And, please so add some variety; along with university and schools events, do publish something on youth entertainment.
The etymology piece was a fun read! It reminded me of the book A Short History of Nearly Everything by American author Bill Bryson; it gives history of everyday items. It is quite fascinating to know that even names of common vegetables and fruits have history. I think the next word on Etymology section could be 'onion'!
Farhan Shah, Karachi
Hi Eddy,
Thanks a lot, Sameen! The 37th Golden Raspberry Awards were also a comic relief! Should Dinesh D'Souza celebrate this achievement? I pity him; Hillary's America: The Secret History of the Democratic Party won him Worst Director and Worst Actor awards. But, at least he got the awards!
Shahana Badar, Karachi
First timers' corner
Dear Ed,
My friend suggested me to read Us magazine and since then I am hooked; I even went through some previous issues on your Facebook page. You guys publish articles on almost every topic but I think, as a youth magazine, you should all have write-ups on youth fashion trends and lifestyle. Rest is great!
Amna Khan, Peshawar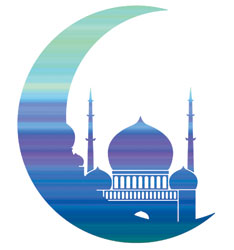 Reflection
Narrated by Saad (R.A)
The Prophet (S.A.W) visited me at Mecca while I was ill. I said (to him), "I have property; May I bequeath all my property in Allah's Cause?" He said, "No." I said, "Half of it?" He said, "No." I said, "One third of it?" He said, "One-third (is alright), yet it is still too much, for you'd better leave your inheritors wealthy than leave them poor, begging of others. Whatever you spend will be considered a Sadaqa for you, even the mouthful of food you put in the mouth of your wife. Anyhow Allah may let you recover, so that some people may benefit by you and others be harmed by you."
Sahih Bukhari, Volume 7, Book 64, Number 266
Editor:
Lubna Khalid
Us Magazine, 4th Floor, Al Rahman Building, I.I.Chundrigar Road, Karachi, Pakistan.
E-mail: [email protected]
Facebook: Us Magazine - Pakistan
Instagram:@usmagazinethenewsinternational
No items without the full name and address of the sender will be accepted. We regret we cannot reply personally to the e-mails.