At sharp 9 am, I got a call from Helena, the secretary of my boss, the Regional General Manager, informing me that I had to meet up with him at 5.30pm. Punctuality, being his and mine, closely held virtue, I arrived at his office at promptly 5.25pm. The conference room had other officers waiting too! There was Stephen Leung, Rita Chan, Stephen Hui, Fanny Wong and Alex Chan. So the six of us were waiting for the RGM to come to the meeting. While doing so, we in about 5 minutes were trying to wonder what the meeting could be about because no agenda was conveyed to us. We all worked for different divisions of the institution. There seemed nothing common between us.
The meeting started promptly. The RGM gave as introduction his view on the general state of the economy of the region. He then focused on how China was awakening and becoming the factory of the world. Then he asked each of us to give our view of how we saw China's emergence on the world economic scene. That's when it struck to us why we were clustered with him- the only commonality between us, was that we were known and recognised as 'Keen China watchers'. Each of us had done some marketing or learning and development work in the Mainland.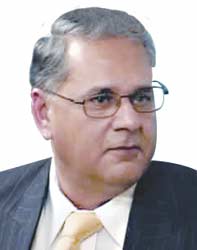 Once we completed expressing our diverse views, yet having a common thread of thought that future decades belonged to China. He assigned us the task of writing up a strategy paper on 'vision for China Business' for our institution. We took up the challenge but were not fully charged up, thinking yet another document for the corporate archives! We were given three weeks to present a case- a compelling case for growth in our China related business.
The mind imagines and creates ideas. But having an idea is insufficient. An idea can be converted to reality only through a well prepared action. A practical action. We set about the task of breaking down the subject into smaller parts. We researched. We wrote. We agreed. We disagreed. We argued. We contested. We conversed. We dissented. Then we came up and accorded. We harmonized our views. Within the given time frames, we had enshrined our institution's "strategic vision for China Business" for the next twenty years. A three hundred plus page binder was now ready for presentation. Being a stickler for time management, we did not have to remind the RGM for the meeting.
At the end of the third week, we were sitting with him in conference. We presented the strategic document, with an executive summary on the multimedia. His reluctant faint smile indicated that he liked the 'document' in terms of strategy and its action plan.
Following his concluding remarks, he picked up the hard, fat copy of the document and placed it in my hands and merely said, 'implement it'. And remarked send a copy to the President of the institution. Me and my co-workers were flabbergasted. What? Implement! How? We worked in different divisions! The RGM in very quick time resolved by posting us all together in one business unit of the organisation. A job was assigned by him to us. We completed and presented the assignment, as done. He followed up, took action and now waited for feedback on implementation. That was my first lesson on the significance of 'follow up' and 'feedback'.
The primary job of any intelligent manager is to evaluate a task and then bring clarity to it by breaking it down into small bits for gradual accomplishment. Each assignment then has to be delegated. In doing so it is best for the initiated manager to recall to his advantage what Bertrand Russel had remarked once, 'the greatest challenge to any thinker is stating a problem in a way that will allow a solution.' It is a sign of bad management if the manager has to step in to do his report's job.
I have seen many brilliant initiatives; die a natural death by sheer lack of follow up. The easiest thing to do is to assign a task to an individual or a department but the tougher part is to give it some shape in terms of achieving a practical solution within the pre-agreed time lines. Following the arrangement of any given task over a time line, it now becomes significantly prudent, to track it accordingly by asking for regular progress reports.
Those who are assigned goals, feel the heat and pressure of achieving them. While the team is engaged, the manager must continually look at the practical reliability of the goals, for which purpose he must keep himself abreast of the market place and its ever changing dynamics. It is through the process of continuous follow up that a manager gets to know that if the goals need readjustment or an entirely new thinking. Goals must not be changed because of the credibility gap about the know-how of the manager.
A follow up mechanism, that is accurate and timely well ensure better results. In my own experience I have come to realize that effective follow up actually leads the team to perform beyond agreed goals, budgets and numbers. In contrast, lack of follow up leads to lethargy, incompetence and a laid back attitude. Such environment over period of time tends to become contagious and endemic with disastrous results.
Post assignment and necessary follow up, the most important role of a good manager is to give feedback. It has to be again timely and accurate. Feedback has to be live, while there is action- let me illustrate. The audit function also gives feedback but it is not in a live environment; it is post event. Hence corrective measures are designed for future action. But here, while the goals are being pursued, the manager in the midstream must give his opinion so that alternative strategy or direction is introduced, if required. The centrality of good leadership is to give timely feedback. It is up to the manager depending upon the nature and quality of task assigned to do so either daily, weekly, fortnightly, monthly, quarterly or half yearly. Delayed feedback serves no purpose, except heart burn for both the supervisor and his direct report.
It is a human condition, the want for a feedback. A theatre performer gets instant feedback whether positive or negative from the audience; so does a teacher, a speaker, an orator- live audience give live feedback. Each of us loves to get feedback on our actions. Feedback, therefore can be for par-excellence performance, meeting the requirement on a minimum basis, below expected performance or even poor performance. The feedback in each case by the manager must be impactful. For poor performance, if the feedback is rebuke, insult or instillation of fear then that is a not-needed negative feedback- instead for poor performance the feedback should be given with manager's own introspection i.e. was the assignment given to the appropriately skilled and qualified staff? If the error is in the initiation of the goal then the result is bound to be a failure. Most employees cringe and crib at the time of annual appraisal that the manager had not given them proper feedback at the right time, so that they could have gainfully employed better navigational tactics and to ensure achievement of 'expected or perceived goals' of the manager.
Personally I have found that honest and timely feedback with a positive stance has always yielded enhanced individual productivity, greater engagement with organizational ethos and culture and such co-workers tend to stay longer with the organisation.
Assign, follow up. Give feedback, this will enable and create a charged and changed team!
The writer is a senior banker