reeltoreAL
A-list actors Tina Fey and Matt Damon emerge as speakers.
Actress, writer and comedian Tina Fey, famous for her spot-on impersonations of Sarah Palin on Saturday Night Live, recently resurfaced as a speaker at the Producers Guild of America's 2016 edition of Produced By New York Conference, and reflected on saner times. "It was like an ice cream social," she said, comparing the political climate for comedy eight years ago and how its evolved now.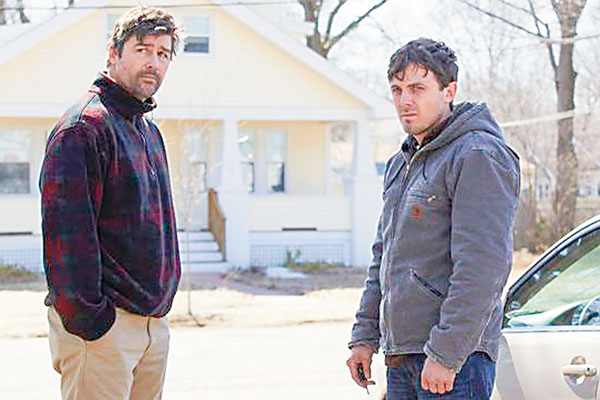 Kyle Chandler and Casey Affleck in a scene from Manchester by the Sea. Produced by Matt Damon (left), the film is on the short-list for potential Oscar nods.
Interviewed by producer John Lyons, the panel was called "Triple Threat" as a way of acknowledging Fey's work as a producer, actress and writer. The conversation, however, inevitably turned to her Palin days which prompted Fey to add that the credit for success belongs to then-head writer Seth Meyers and co-star Amy Poehler (Hillary). "We spent so much time and care on making sure everything was a fair hit," she said. "We never, ever went into it thinking, 'We gotta protect Obama' or 'We gotta make (the Republicans) look bad.' Audiences can smell when a sketch is tipped."
Fey also came to the defense of one Jimmy Fallon for his handling of presidential nominee Donald Trump on his variety show recently. "This election is so, so ugly, it's not business as usual. I really felt for Jimmy when people were so angry. It's not Jimmy who peed in the punchbowl. It's not Jimmy who created this horrible world we're living in."
These days, aside from writing, Fey is playing producer to Netflix's critically acclaimed comedy, Unbreakable Kimmy Schmidt.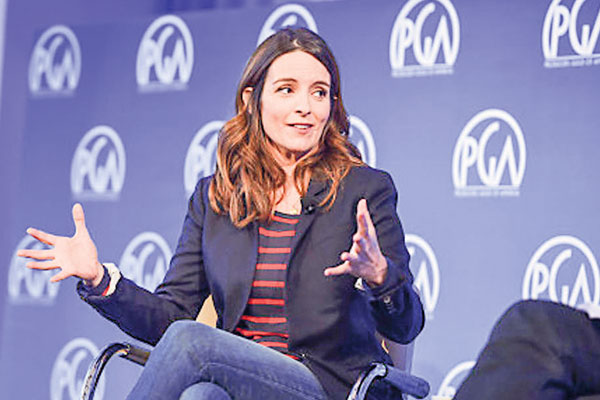 Speaking at the conference, Tina Fey defended fellow comedian-host Jimmy Fallon who came under criticism for his handling of Donald Trump during his variety show.
While we're on the subject of the Produced by New York Conference, another A-list star who emerged as a speaker was Jason Bourne star, Matt Damon, who spoke about his recent production effort, Manchester by the Sea, which is on the short-list for potential Oscar nods.
Appearing via Skype, the actor-producer spoke about why he had final cut approval on Manchester by the Sea. "It was just a way of keeping everyone calm," Damon said, appearing via Skype at a panel session about the film, which comes out next month. "If stuff got out of control, I would come in and very rationally and calmly help out."
Casey Affleck, Michelle Williams and Kyle Chandler make up the main cast of the film while Damon is involved as producer. During the discussion, Damon praised the production team for bankrolling this film. "It was not an easy decision. If it was, we would have had a lot of people jockeying to make the movie. We had nobody except K Period."